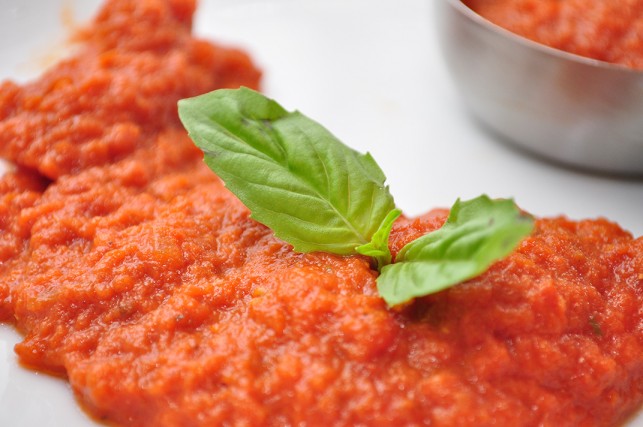 I love a good tomato sauce, but for some reason I rarely make my own. However, after being draw in to a tomatoey, cheese-y picture of Chicken Parmesan on Tasty Kitchen, I decided that for this decadent dish I really needed to make my own sauce.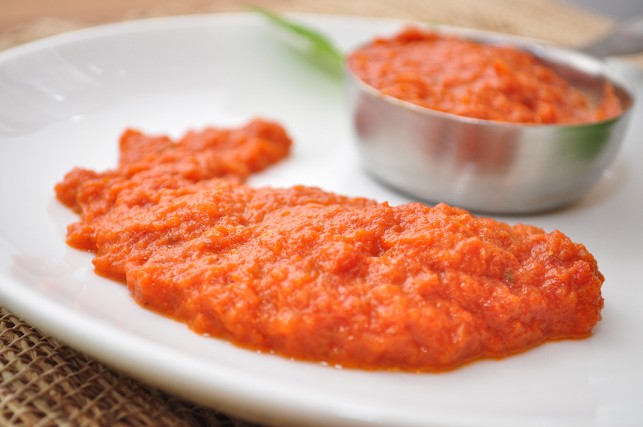 So today the sauce, tomorrow the chicken! It's a plan.
Adapted from this lovely recipe, this tomato sauce isn't complicated, and packs so much more flavor than the jarred variety.  It's delightfully thick (if that's your thing), and so healthy! I used about 2 cups of it, and froze the rest in small bags for future use.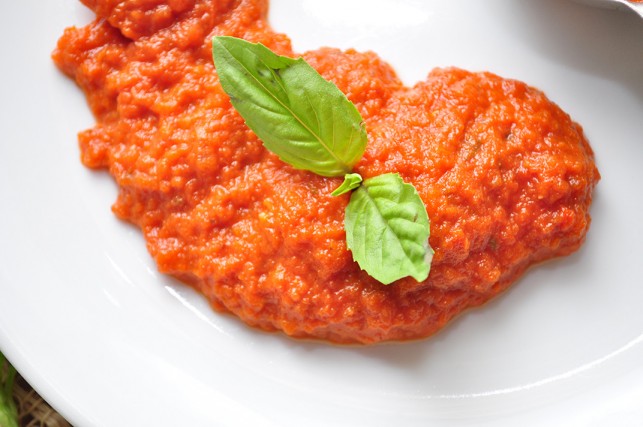 It just warms my heart to see the bags waiting in the freezer for the day when the spaghetti impulse hits me.
Ingredients
(Makes approx. 6 cups)
1/3 cup olive oil
1 large onion
5 cloves garlic
1 stalk celery
1 carrot
Kosher salt and black pepper, to taste
2 28 oz cans crushed tomatoes
6 basil leaves
2 dried bay leaves
4 TBS butter, optional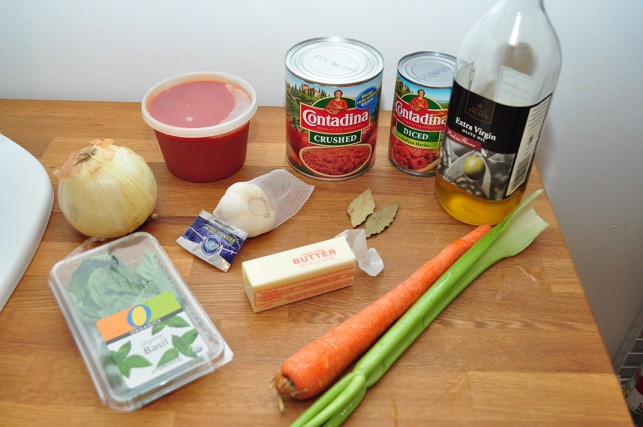 Chop up the onion and mince the garlic.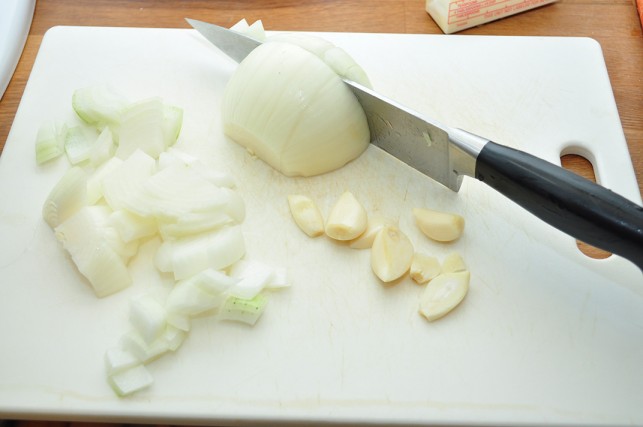 Chop up the carrot and celery too.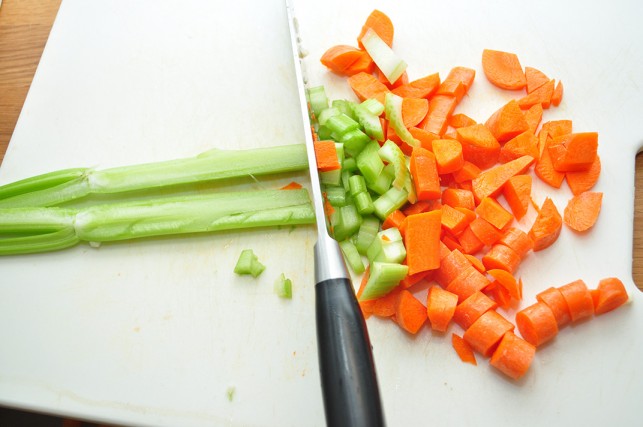 Don't worry about being precise since it will all get pureed in the end.
In a large pot or Dutch oven, heat the olive oil over medium high heat. Add the onion and garlic, and cook for about 2 minutes, until it's all soft and translucent.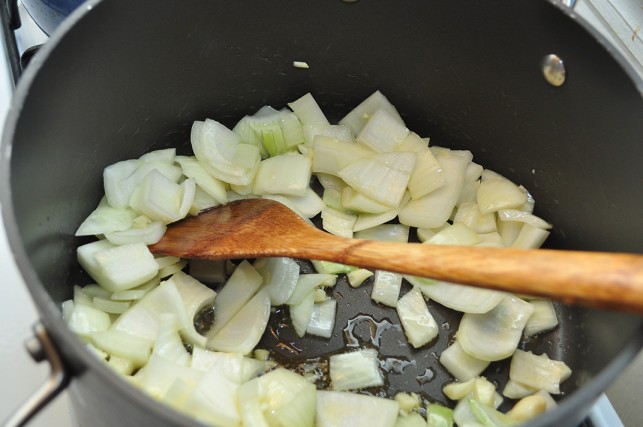 Add the celery, carrot, some salt and pepper.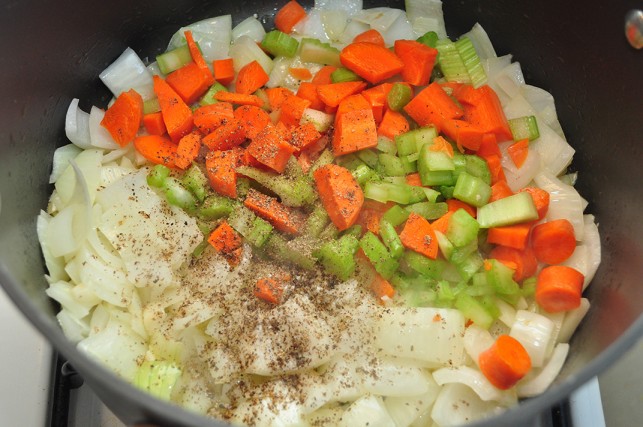 Cook for about 5 minutes, until the veggies are softened.
Add the tomatoes . . .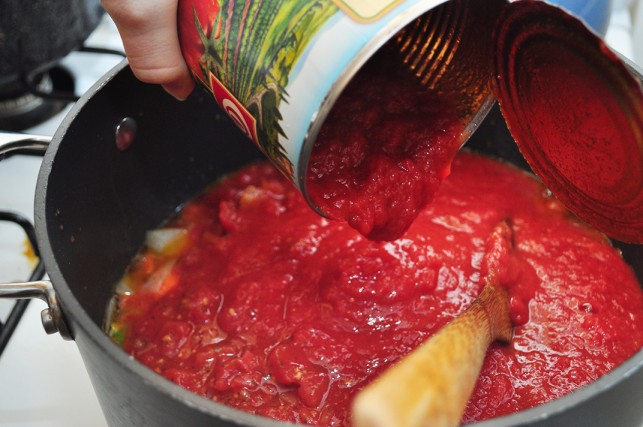 . . . basil, and bay leaves . . .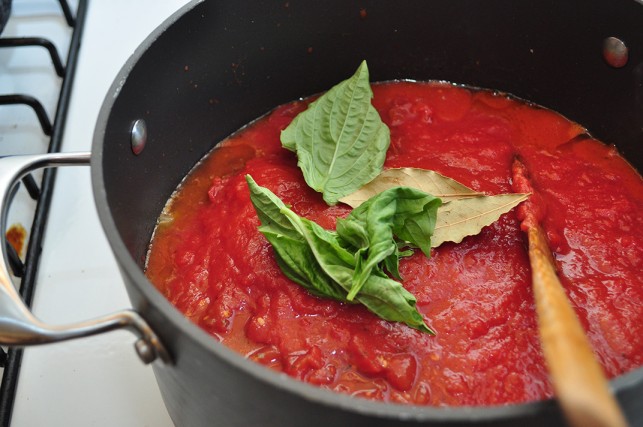 . . . and cover with a splatter screen.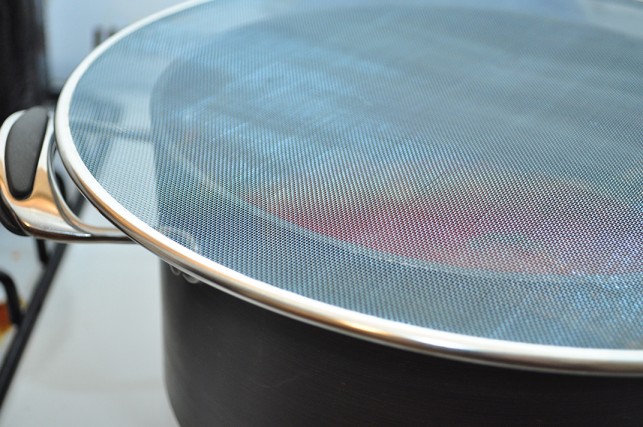 Turn down the heat to low and simmer gently for 1 hour. This means it's time to put your feet up and read a good novel while the delicious scents start swirling out of your kitchen.
After the hour is up, remove the bay leaves and taste for seasoning.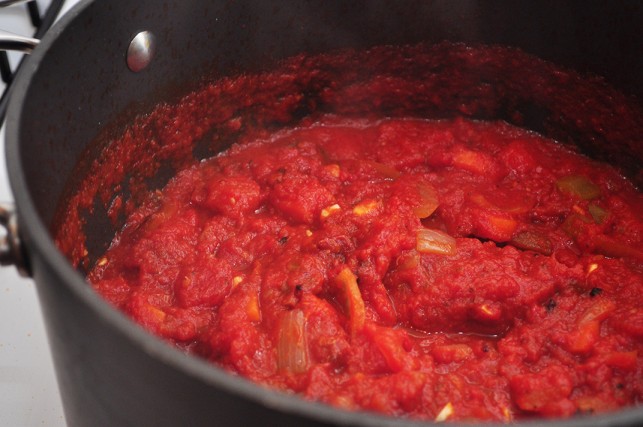 Add 1 TBS of butter at a time up the to the full 4 TBS, tasting in between, to round out the flavors.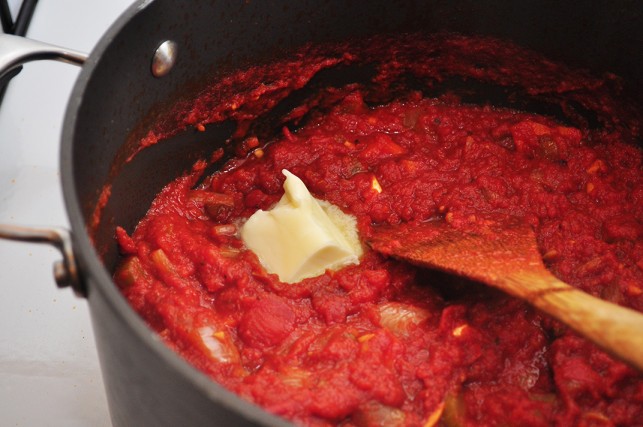 Using an immersion blender, blend the sauce until it's as smooth as you want it.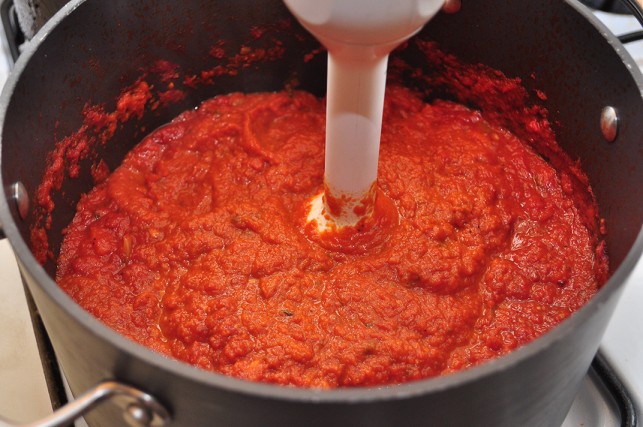 Allow the sauce to cool completely and, if you're not using it immediately, pour it into freezer bags in 1-2 cup portions. It will keep frozen for about 6 months.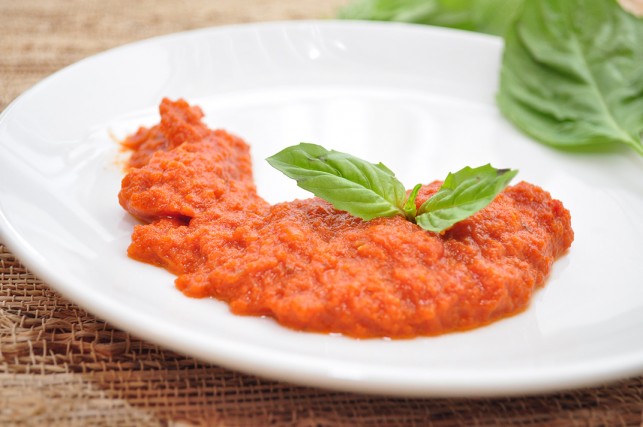 Isn't it a thing of beauty?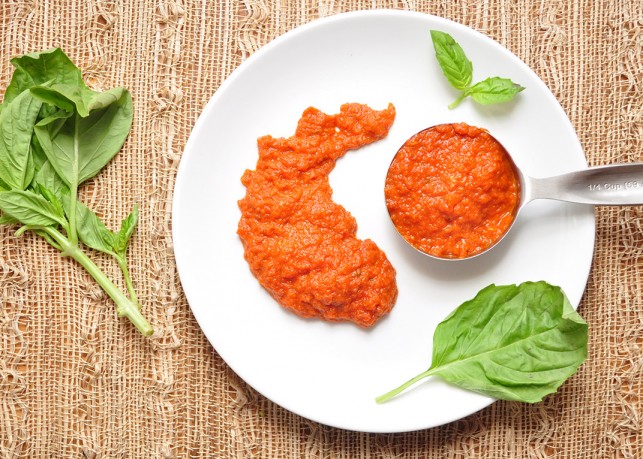 I took my hints on how to best photograph this sauce from the creator of the original recipe, whose pictures are just gorgeous.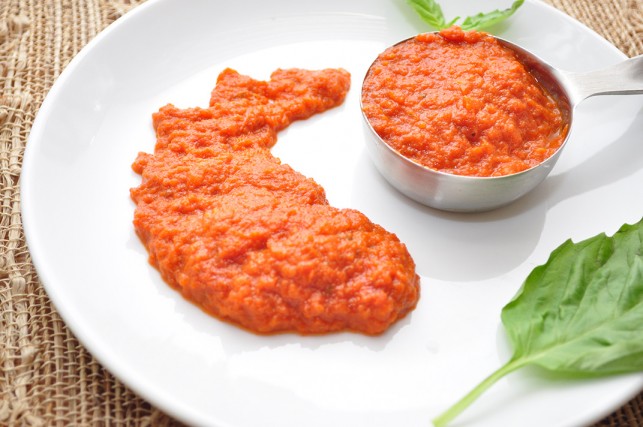 Thanks for the idea and inspiration, Sweet Pea Chef!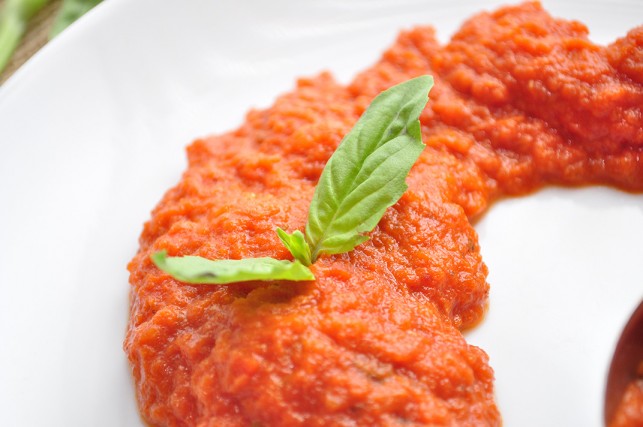 Though we'll be making Chicken Parmesan with this good stuff tomorrow, you can use it for so many things: to spread on a pizza, to make spaghetti, Arroz a la Cubana, lasagna, etc. Conclusion: make some homemade tomato sauce!
Click here for printer-friendly version: Simple Tomato Sauce