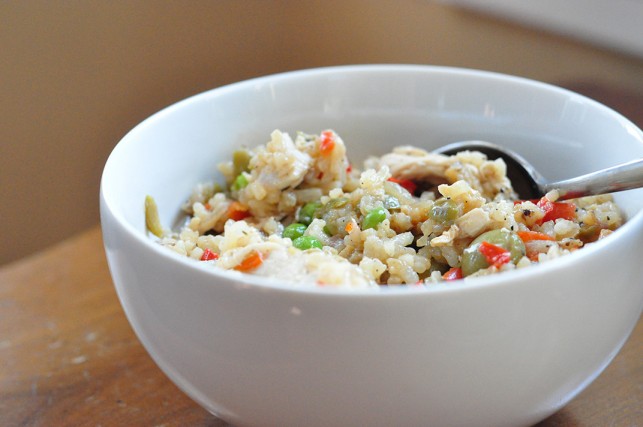 I've made Chicken and Rice in many variations and usually end up being disappointed. Soggy rice, overcooked meat, too much mushy uniformity. Or, on the other end of the spectrum, very good but extremely laborious. But this version, I really enjoyed. It was a success on both ends–good-tasting and not too complicated for a weeknight.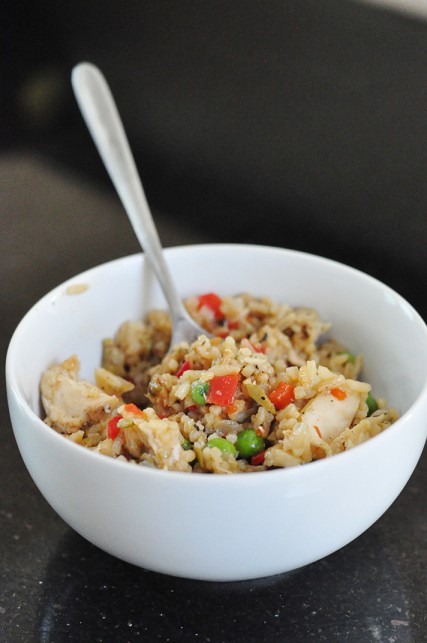 Yes, it's ultimately one bowl of the same thing (so not a thrill for those who enjoy a little bit of this, a little bit of that), but for me on that particular evening it was one bowl of pure comfort. With wine by candlelight, even better.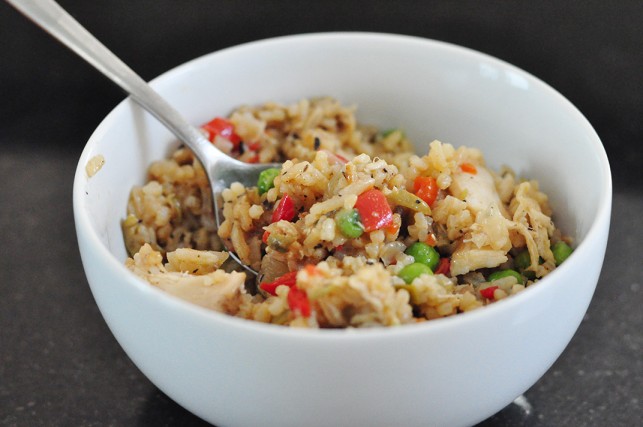 And let me tell you what happened with the leftovers after a little trip through the food processor:
Well? Do we have an official Alice Endorsement?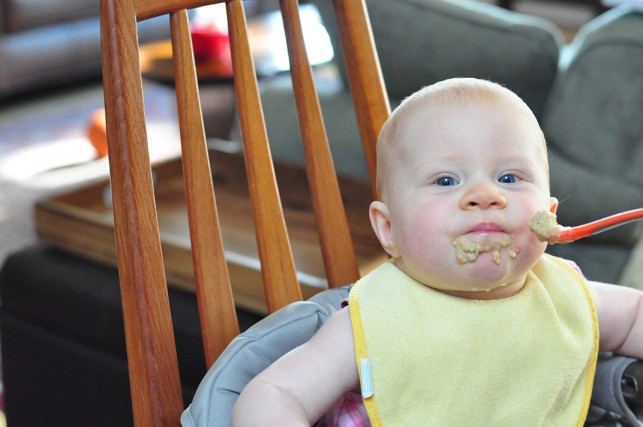 Thinking . . . thinking . . .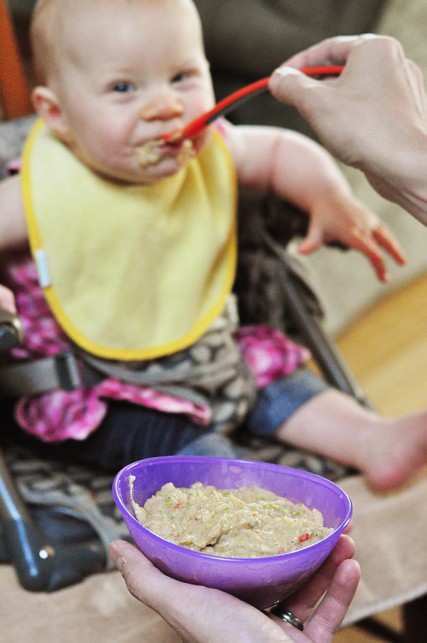 And the answer is . . .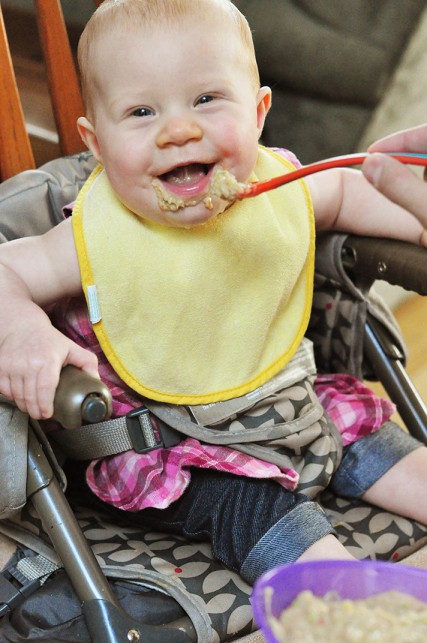 Yes!
Inspired by the October 2012 issue of Real Simple, here it is.
Ingredients
(Serves 3-4)
1 TBS olive oil
2 large bone-in, skin-on chicken breasts
Salt and pepper, to taste
1 large onion, finely diced
3 cloves garlic, sliced
1 red bell pepper, finely diced
1 cup long-grain rice
2 cups chicken broth
1 tsp dried thyme
1 cup frozen peas
½ cup diced green olives
1. Heat the olive oil in a large pot or Dutch oven over medium high heat. When hot, add the chicken breasts, seasoning liberally with salt and pepper. Brown the chicken breasts on all sides for about 10 minutes, then remove them to a plate.
2. Add the minced onion to the pot and cook over medium high heat until starting to caramelize, about 10 minutes, stirring occasionally and adding salt and pepper as it cooks.
3. Add the garlic and pepper to the pot. Cook for 5-7 minutes, until the             pepper has softened.
4. Add the rice, broth and thyme; stir well, then add the chicken pieces on top.
5. Bring to a boil, cover the pot, and simmer over low heat for 20-25 minutes, until the chicken is cooked through and the rice has absorbed most of the liquid. Turn off the heat.
6. Remove the chicken to a cutting board.
7. Stir the peas and olives into the pot of rice, cover the pot and let it sit for about 5 minutes.
8.  Shred or chop the chicken, discarding the skin and bones. Stir the             chicken pieces into the pot of rice and taste for seasoning. Serve hot!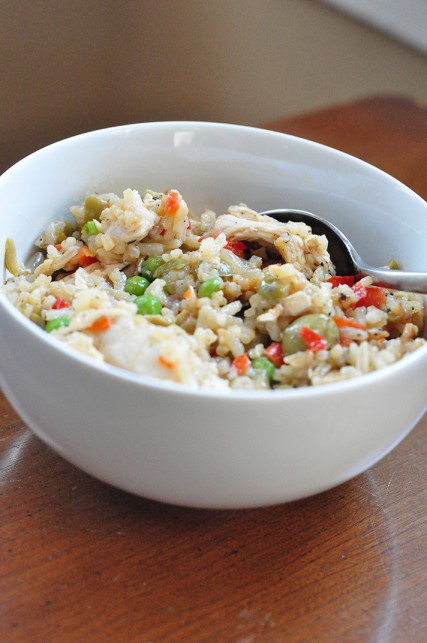 Click here for printer-friendly version: Chicken and Rice with Peas