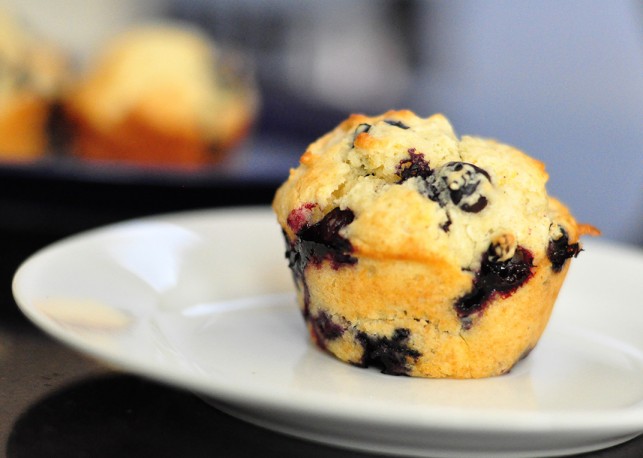 This breakfast delight is another recipe from Kelsey Banfield's book "The Naptime Chef: fitting great food into family life." I'm not usually inclined to bake, but the indulgence of eating muffins for breakfast (kind of like dessert, in my book) was too powerful a call for me to resist.
And I can never say the word 'fluffy' without quoting from one of my favorite sources of funniness. Fluffity puffity sugar delights! Hand-puffed at the factory in Newconsin!
(I hate Marshie. But I love to hate him.)
I thought about calling these Fluffity Puffity Blueberry Muffins.
Or Perschmuffity Muffities.
But then I went for the more standard "light and fluffy." It's the Voice of Reason triumphing over silliness, and I can't decide if the victory went to the right party in this matter.
Now I have recipe namer's remorse . . . but thankfully I can take that out on my baby by giving her one of what will be many ridiculous nicknames.
Hi there little Pershmuffity Muffity!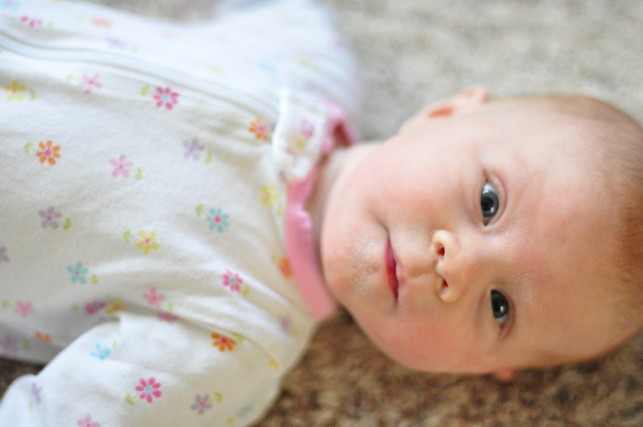 You talkin' to me?
Yes, Alice. You're a hand-puffed sugar delight.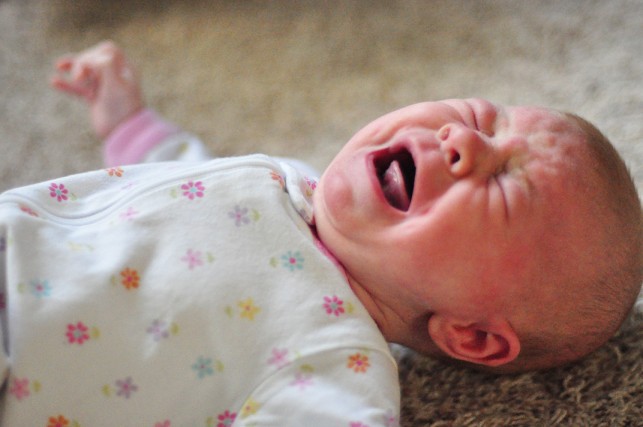 Noooooooo!
Wait Alice! Wait! That's a good thing in my book! I love puffed babies! I love rolls and thighs and double chins! Now enough of this crying–can I get a hoo-rah hee-rah hubbah hubbah YAY!?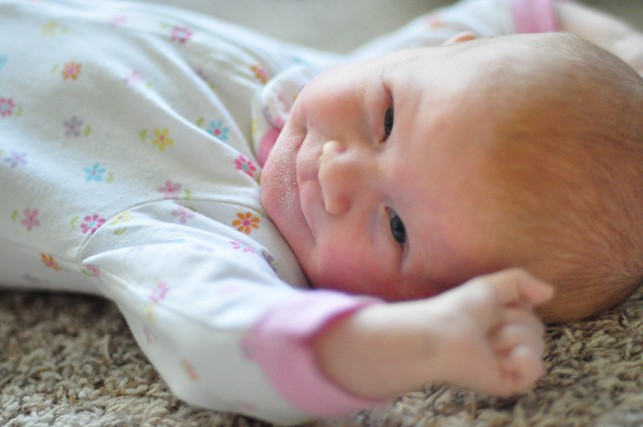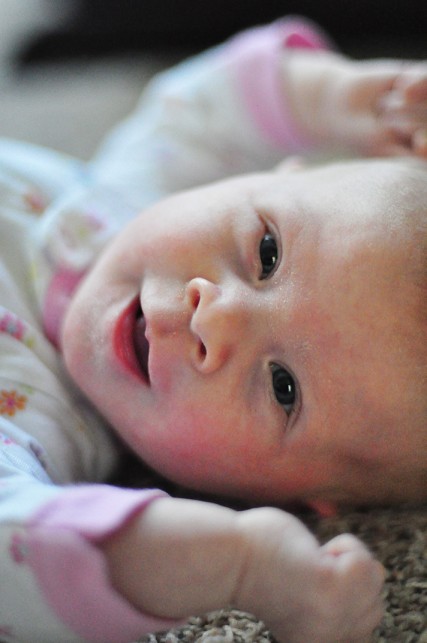 And can I have permission to squeeze every inch of baby roll I can find?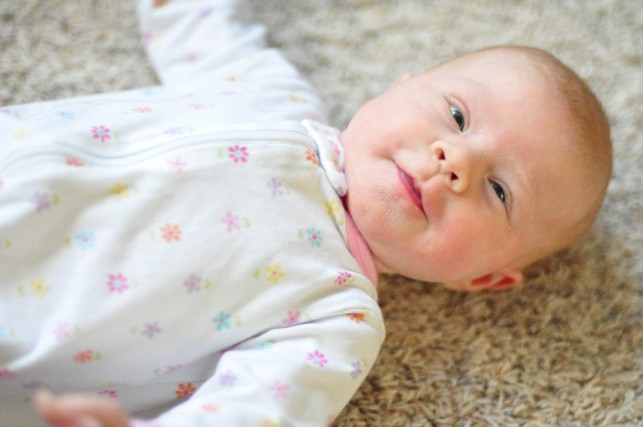 Okay . . . have at it, lady.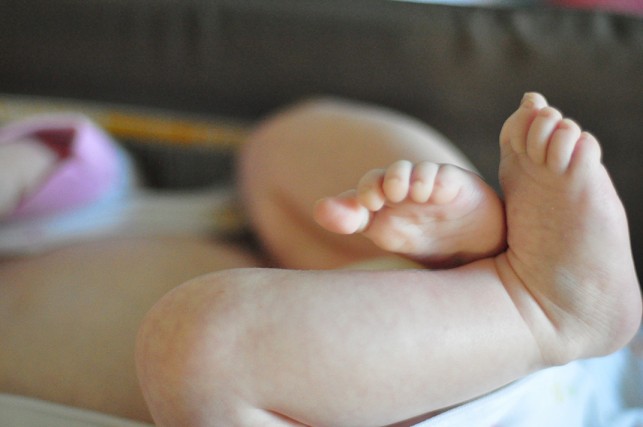 Why thank you. I believe I'll start with these deliciously fat little feet.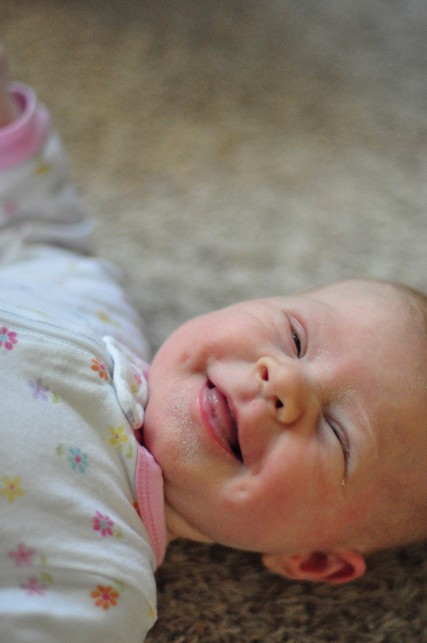 I'll proceed with kissing those dimples . . .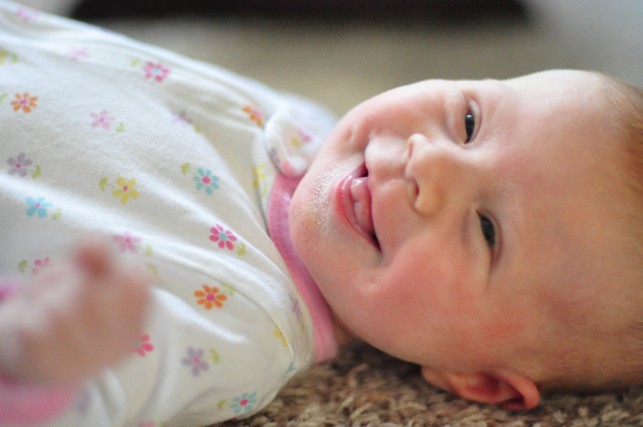 . . . and we can finish it out by a million kisses under your chinny-chin-chin.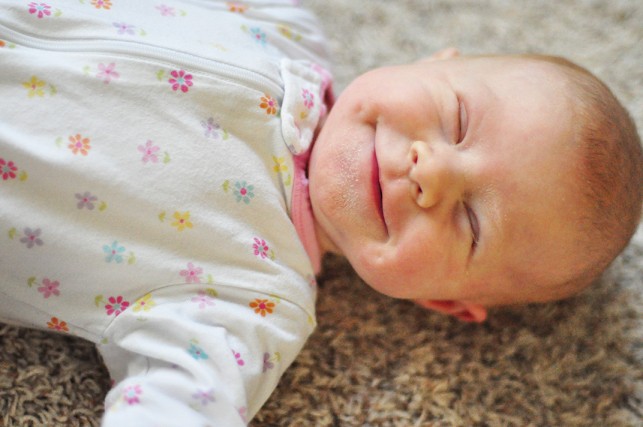 Babies, muffins–they both cry out to be chomped.
So whip up a batch and chomp away, my friends.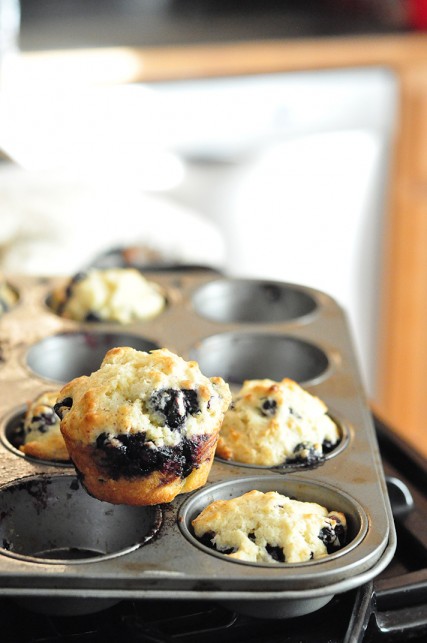 Ingredients
(Makes 12 muffins)
2 cups all-purpose flour
¼ cup + 2 TBS sugar
½ tsp salt
4 tsp baking powder
Zest from 1 lemon
4 oz (1 stick) butter, chilled
1 large egg
¾ cup whole milk
1 ½ cups fresh blueberries
1. Heat oven to 425 F and prepare a muffin pan by buttering it, spraying it with baking spray, or lining it with paper liners.
2. Mix together flour, sugar, salt, baking powder and zest.
3. Cut the butter into small cubes and incorporate it into the dry ingredients using a pastry knife, until the mixture has the consistency of small pebbles.
4. Separately, whisk together the milk and egg; stir them into the dry ingredients. The batter will be very lumpy.
5. Gently fold in the blueberries with a spatula, taking care not to smash them.
6. Distribute the batter evenly into the 12 muffin cups.
7. Bake for 15-17 minutes, rotating the pan halfway through. The muffins are done when the tops are turning golden and have a little spring on top when touched. Serve hot!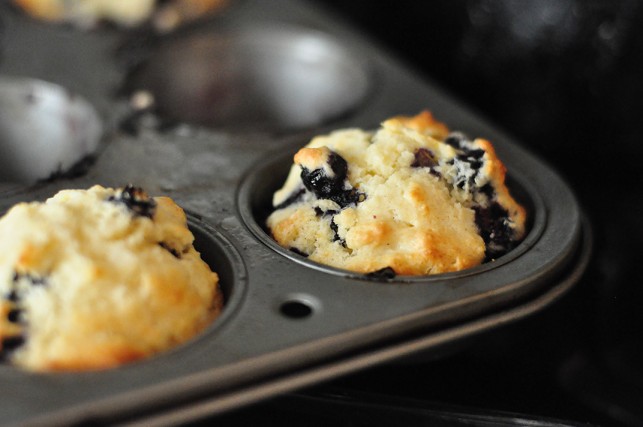 And then tear them apart with your bare hands. That fluffiness has no business being anywhere but your mouth. Now.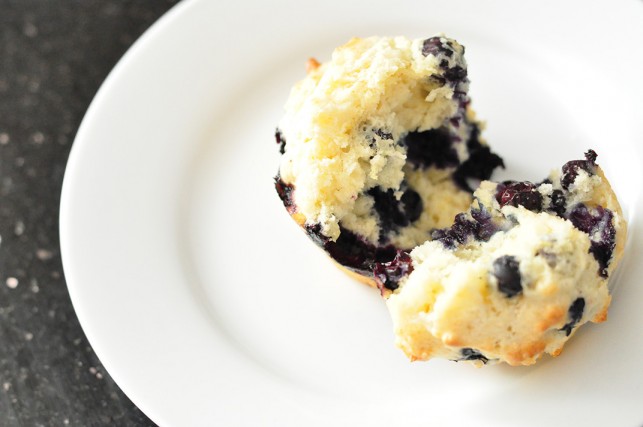 Click here for printer-friendly version: Light & Fluffy Blueberry Muffins