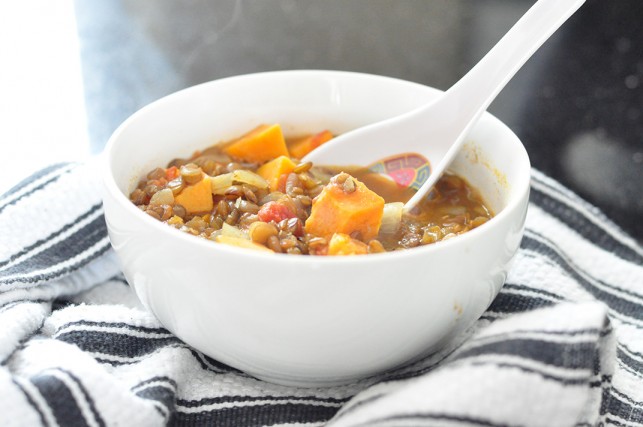 One day I was in a terrible mood. I was tired, cranky, and I just felt like lying on the couch with a glass–make that two–of wine. My husband saw the need to step up to the plate, and offered to cook. The hitch: instead of the lentil soup I had planned on heading up, he would make French toast.
Now don't get me wrong–I love it when a man serves me French toast. I slather it with peanut butter, drown it in syrup, and call it Bliss. But the thing is, I'd been thinking about this lentil soup all day, and dangit if I was going to disappoint my own taste buds.
By the time I had gotten my butt off the couch, my husband had chopped the onion and was peeling the sweet potatoes, bless his heart. I schlumped around a little with a knife and a big wooden spoon and . . . then there was soup.
A taste of the soup was all I needed to immediately feel elevated. It was worth every ounce of emotional energy it took for my buttocks to remove themselves from the cushiony surface of our couch and wiggle themselves into the kitchen.
Spicy, healthy (vegetarian!) and awesome, I spent the rest of the evening quite happy–happy I had been disciplined and done what I planned. And even happier after my husband said: "I can't believe we can actually make something this good. Wait . . . how did we make it?"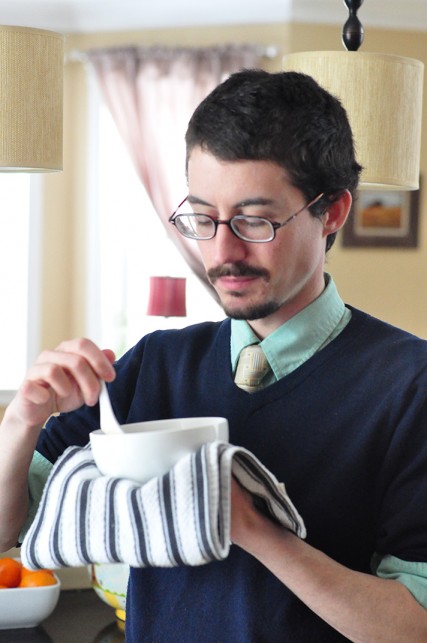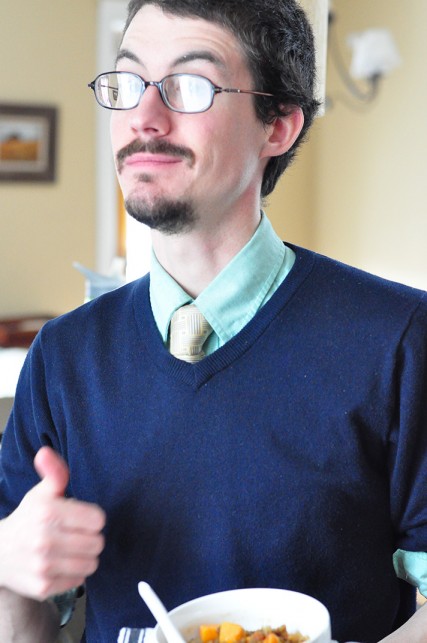 I love that guy. And I'm so grateful for his fortitude on evenings when I'm just an emotional pile of whatsit. For his sake, I'll try to never be cranky again. Ever.
I think I have a fighting chance.
(hah)
Here's my baby giving me the "please stop taking pictures so that I can eat my soup while it's hot" face.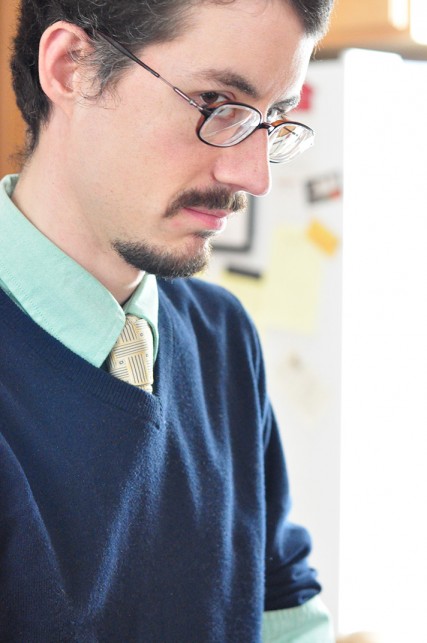 Oh, and here's my other baby.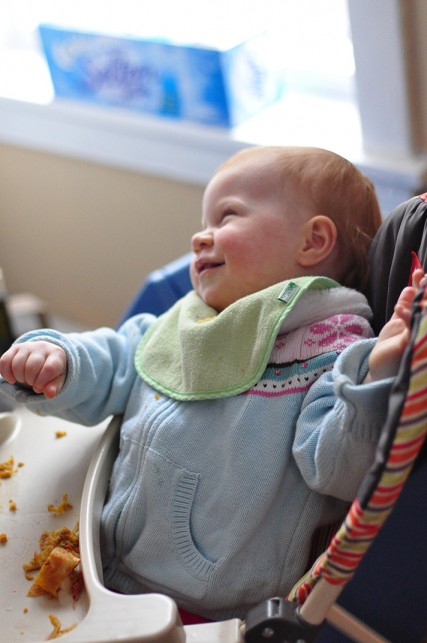 I love that little stinker.
Anyway, this is a great weeknight meal. It's simple and hearty and flavorful and filling. It does have some kick to it, so if you're not a lover of a little spice maybe you should migrate towards this Ham and Bean Soup instead–but for the rest of you: YUM. From Kelsey Banfield's "The Naptime Chef," I hope you dig it as much as I do.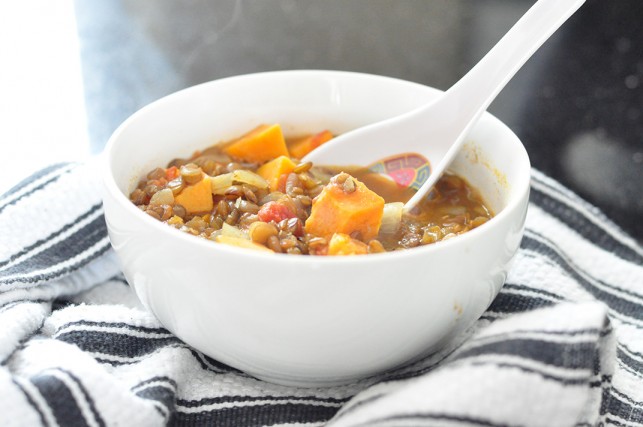 Ingredients
(Serves 4-5)
2 TBS olive oil
1 onion, chopped
2 TBS grated fresh ginger
2 garlic cloves, minced
2 tsp curry powder
1 tsp kosher salt
32 oz chicken stock
2 large sweet potatoes, peeled and cubed
1 14 oz can diced tomatoes
1 cup brown lentils, rinsed
Pepper and a pinch of sugar, to taste
In a large pot, heat the olive oil over medium heat. Add the chopped onion and sauté for 5 minutes, until softened.
Add the ginger, garlic, curry powder and salt; stir for about 2 minutes, until fragrant (and stir constantly so it doesn't burn).
Add the chicken stock, can of tomatoes, cubed sweet potatoes, and lentils. Bring it all to a boil and let it bubble away for1 minute.
Reduce heat to medium-low and simmer (uncovered) for about 40 minutes, until the potatoes are tender enough to pierce with a fork.
Taste and adjust seasoning with salt, pepper and sugar as needed.
Serve hot!
Click here for printer-friendly version: Lentil and Sweet Potato Soup