It's been about a year and a half since my band Thornfield released its first CD and EP . . .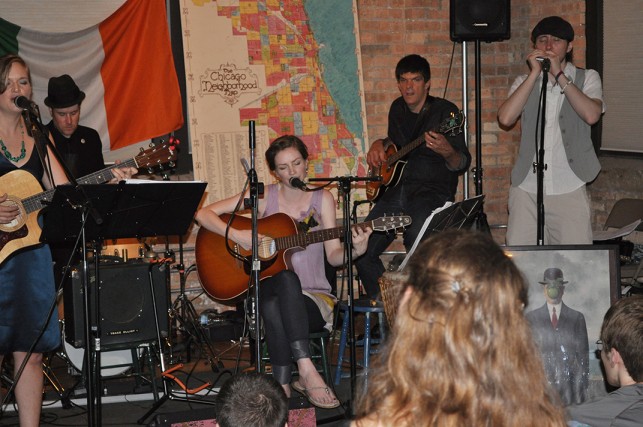 . . . and a year and a half since my bandmates whisked themselves away to North Carolina.
How time flies.
Around Christmas, I get a little sentimental. The snow is falling, the coffee is hot, and while loving this new chapter being a mama to a wee one with the softest head of blond fuzz you can imagine, I also miss the previous chapter.
In which I was, perhaps for the first time, really spreading my musical wings.
I miss making music with my friends. I miss having a reason to write new songs.
I could probably find occasion to despair of this never happening again in my life if it weren't for the promise of heaven, where we will have a Thornfield reunion. I demand it. That will last . . . let's say 100 years for starts.
When eternity spreads before you, why not?
On that note, I realized that I should probably be a good ex-bandmate and remind you all that you can, indeed, purchase our music.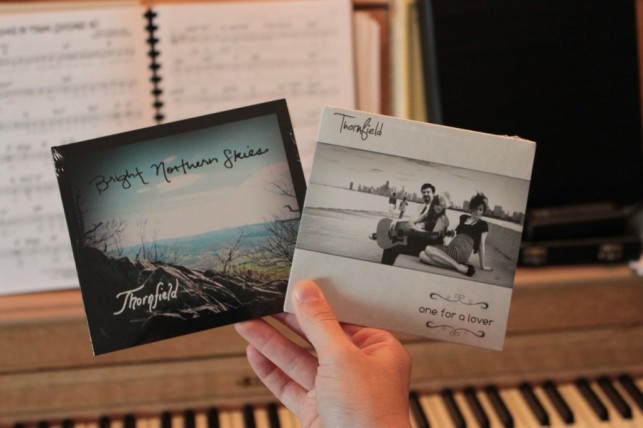 Even though we don't gig together in real time any more, the recording industry has allowed us to share our music in . . . fake time.
If you haven't listened to us, you can buy real hard-copy CD's or just download songs from iTunes. Or amazon. Looking for a Christmas gift for someone? Try us.
Heh heh.
Back to the coffee . . . and to a darling baby who is just waking up from her first nap.