When it came to her baby bath times, until recently Alice was skeptical at best, tearful at worst. But during our visit to my parents' house over Memorial Day weekend, Alice had her first enjoyable bath. My mom was convinced that she needed some time in the warm water to help relax her after a tough evening. I was dubious, but my mom exerted her grandmotherly rights and began the process anyway.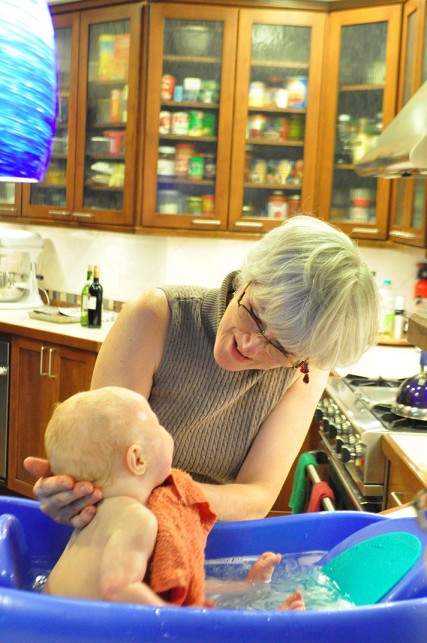 And how wrong I was! Alice absolutely loved the experience.
I loved the experience of watching grandma and grandchild enjoy each other.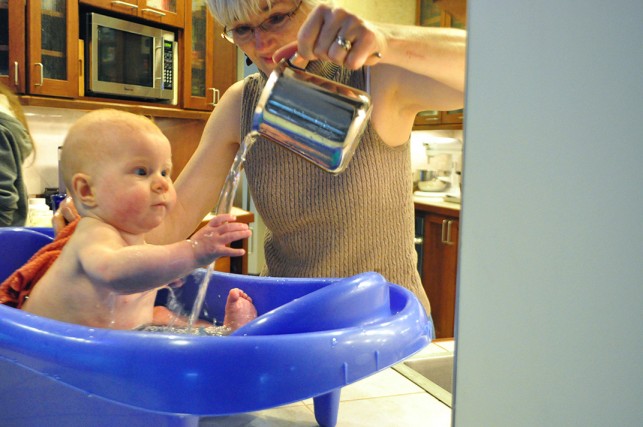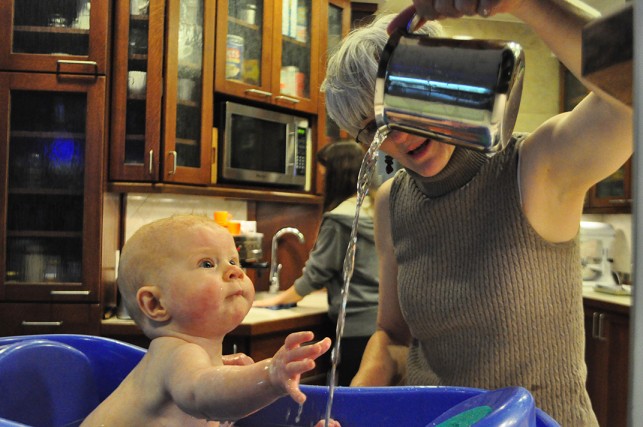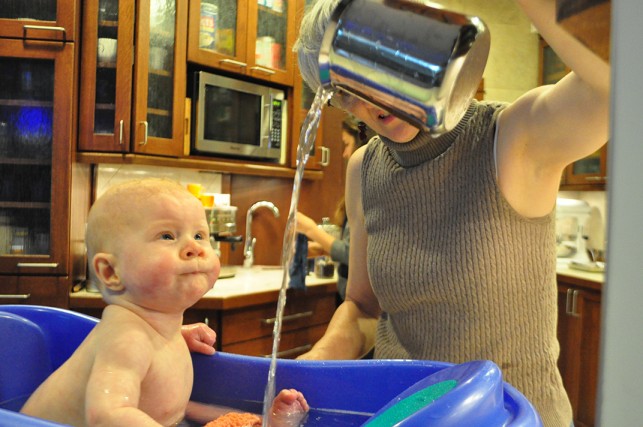 Looking at these pictures makes me want to rush in and interrupt the nap Alice is currently taking just to squeeze that roly-poly baby bod! The fuzzy head . . . the puffity baby cheeks . . . the little curled toes . . .
I DIE!
Thanks Mama Twink!