For the third year running, I've been a-purging. The first year I made this an intentional New Years project was 2011, when I purged 111 things. It was so liberating and practical and awesome that I repeated the experience in 2012, purging 112 things. This year, though I haven't reached 113 things, we purged a solid 76, with some hefty bags that made their way from the back closet to Salvation Army. Here's a pile of the first wave of items: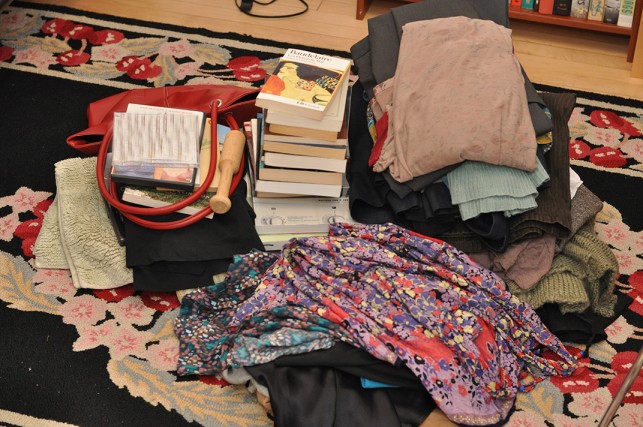 Clothing was a big one, but I also threw away some old make up, got rid of CD's from high school that I haven't listened to in years, and books that I never plan on re-reading (i.e. The Jungle–most depressing book EVER).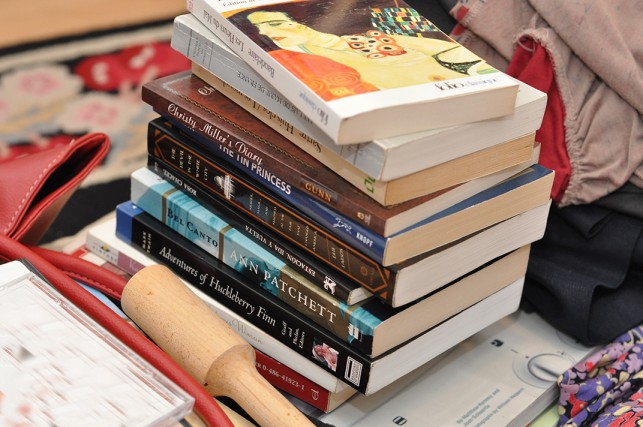 Are any of you doing some out-with-the-old this year?
It's a great feeling. In fact, have you ever noticed that the high of freeing yourself from possessions you don't need is kind of similar to the high you can get from shopping? Hunh. (There's probably some smart psychological explanation for that . . . anyone?)
I've been thinking it would be a really cool project to involve Alice in every January (and any future siblings of hers–yes, I have the baby crazies and want them ALL. ALL THE BABIES). The goal could be to get rid of at least as many things as they were given for Christmas, and more if possible. Teaching her that letting go is a healthy part of life is an important lesson, especially following on the heels of a holiday that has frankly become quite materialistic–and no matter how we choose to "do Christmas" in our household, some of that will inevitably leak in.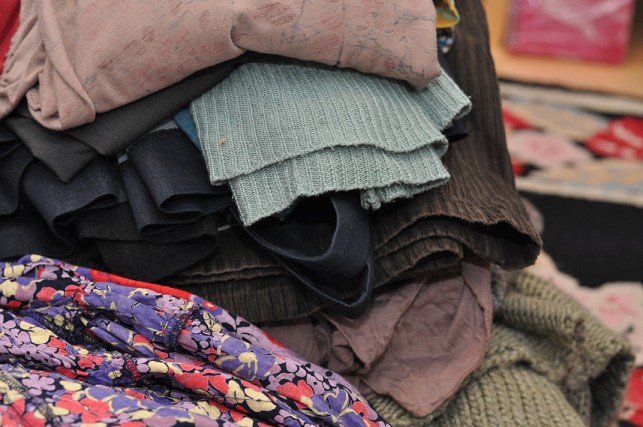 Of course, for now she can't quite get a handle on purging given that she has just recently figured out that her hands are part of her body. But in years to come, once her motor skills are a little more established, we'll revisit the idea.