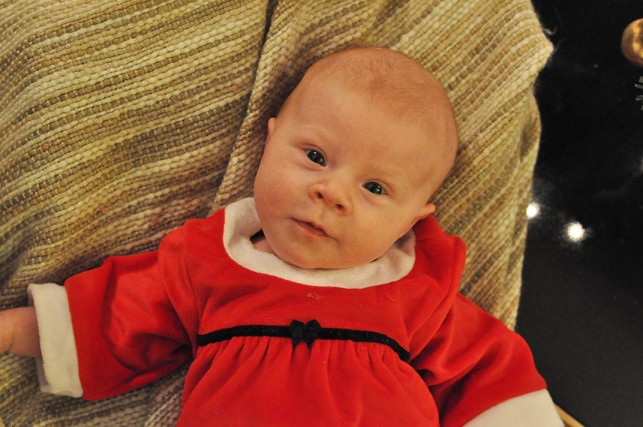 1. A good little girl.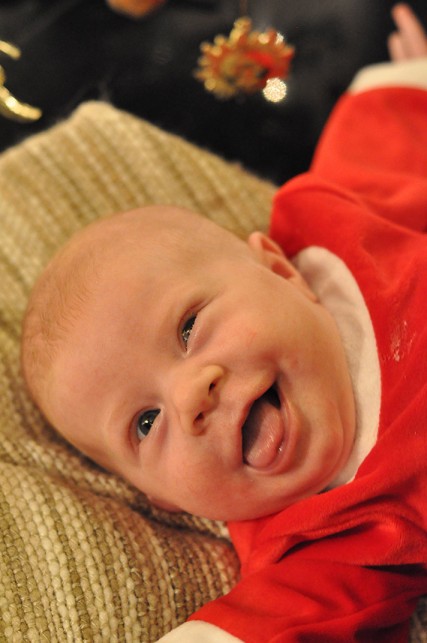 2. Exuberantly goofy.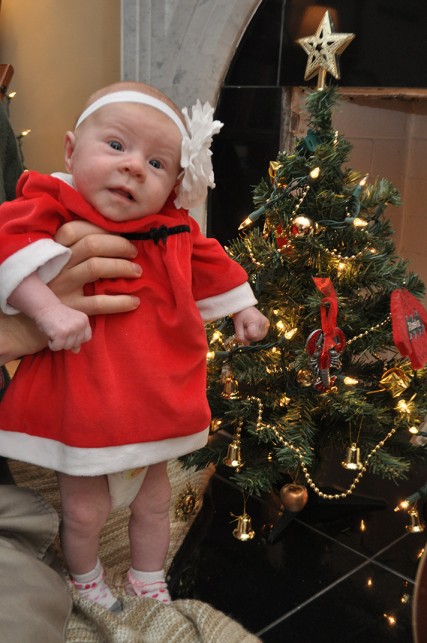 3. As tall as the Christmas tree!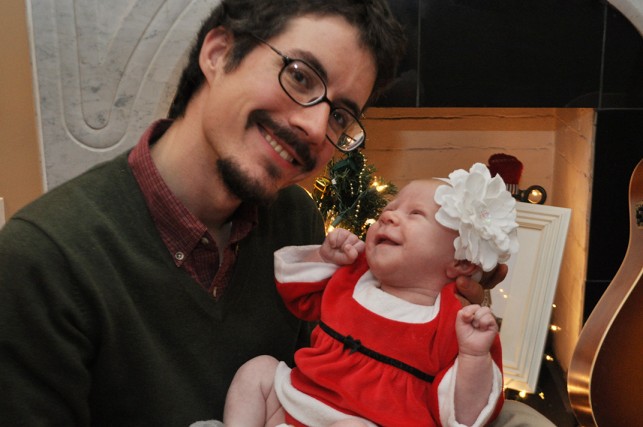 4. Adoring her daddy.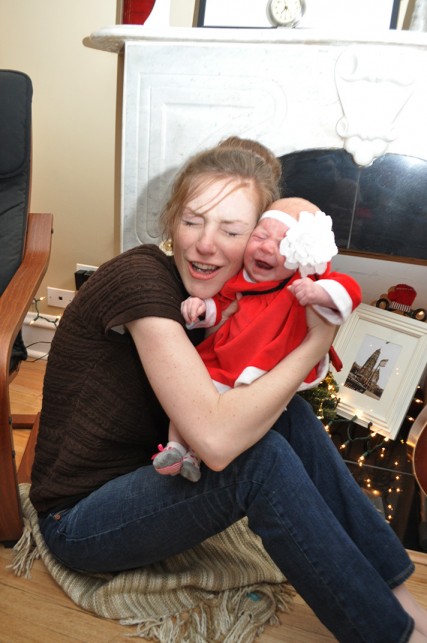 5. Crying with Mama.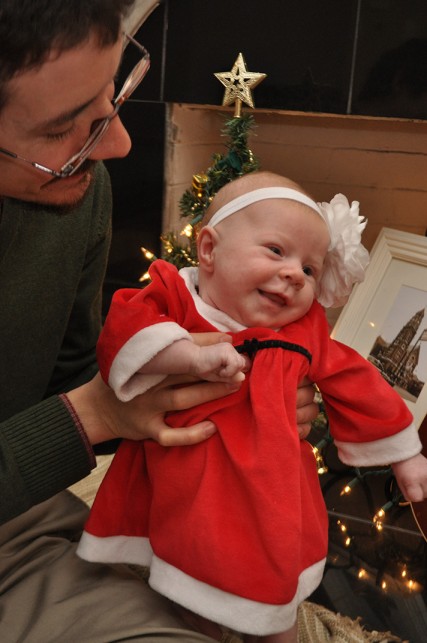 6. A little dancing is always fun . . .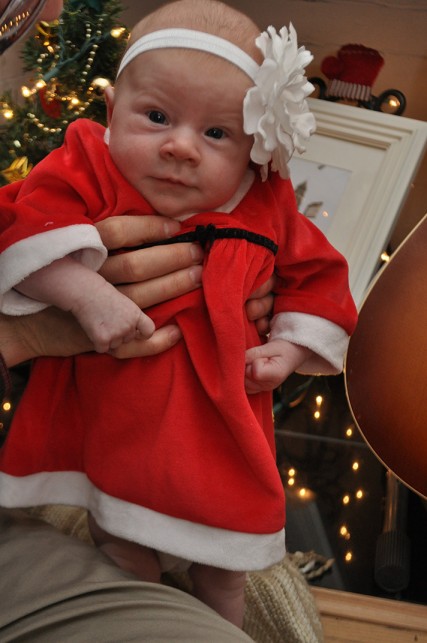 7. Smart (and she knows it)! (I see a future Hermione Granger in the works)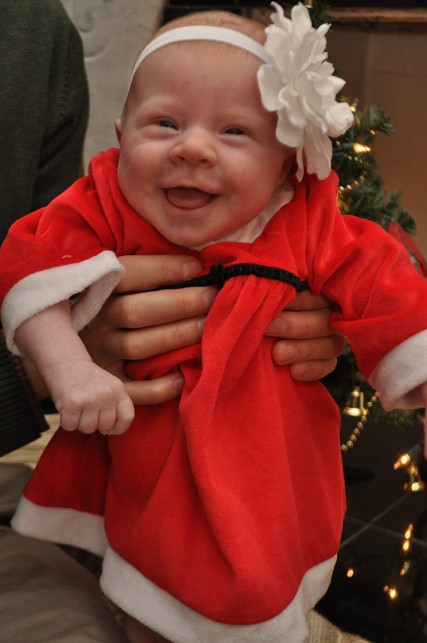 8. Cooing! Gurgling! (and on her way to laughter)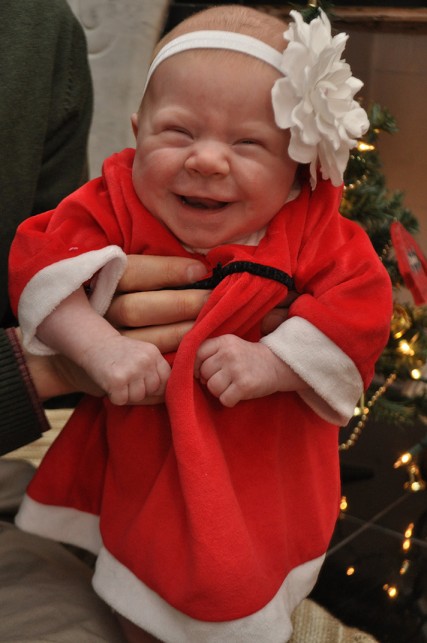 9. Taking after her mama with the whole squinty-eyed smile thing.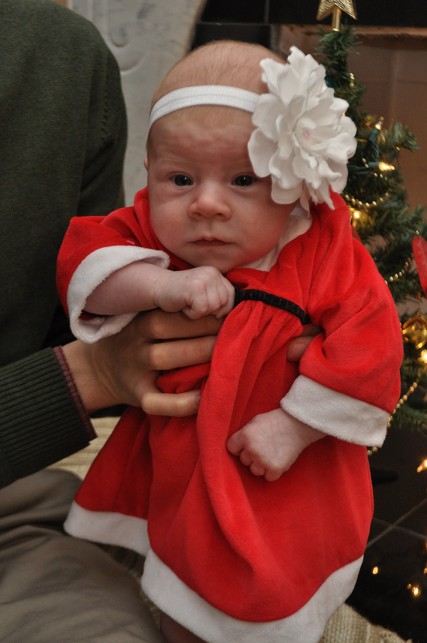 10. Concerned about the state of the world (i.e. a world that involves more than eating, as she's been discovering to her chagrin and surprise)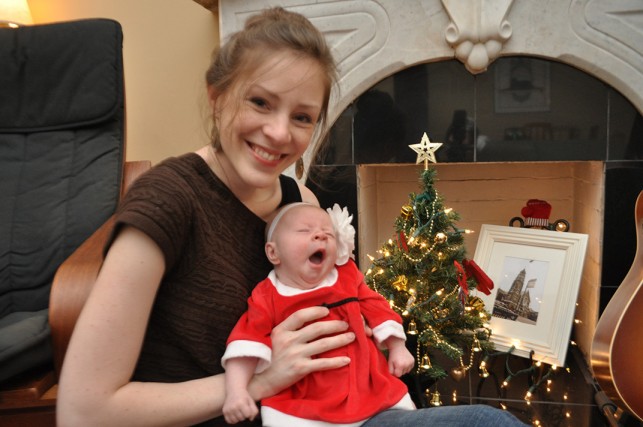 11. Sleepy! (considering the state of the world tends to quickly make one drowsy)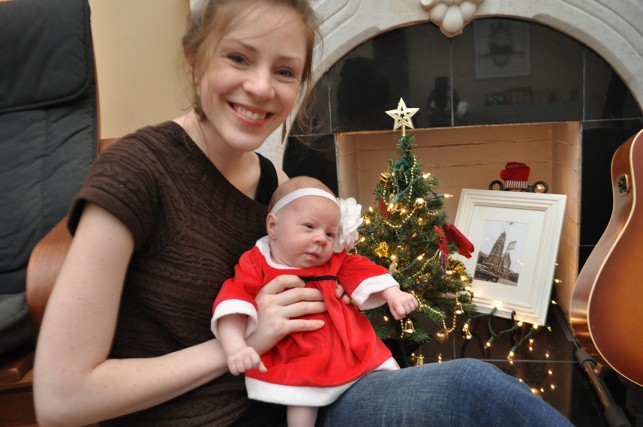 12. Too cool for school.