I have more coming, but to satisfy my own needs for a dose of baby James (yes, I'm in severe withdrawal at the moment), I have some delightful pictures of the little guy, who is unbelievably turning 1 year old this January.
1 year old?? Wasn't he just, like, born?
He's safely back in Alaska, and the next time we see him he will probably be walking. Talking. Even running! I've always laughed a little at the people who say longingly "they grow up so fast!", but I am now undoubtedly one of them. Because part of me wishes James could stay at this age forever.
One day he won't be saying "ba!" anymore. Or making the hilarious nodding/head jerking motion when he's really, really excited about that next bite of food. Or yanking indiscriminately at pant legs with those fat little hands to pull himself into a standing position. He may even thin out, and then what baby rolls will I be able to grab? The mere thought makes me want to burst into tears. There's nothing like a velvety, fatty, baby thigh to make the world seem like a brighter place (see here for more on that matter).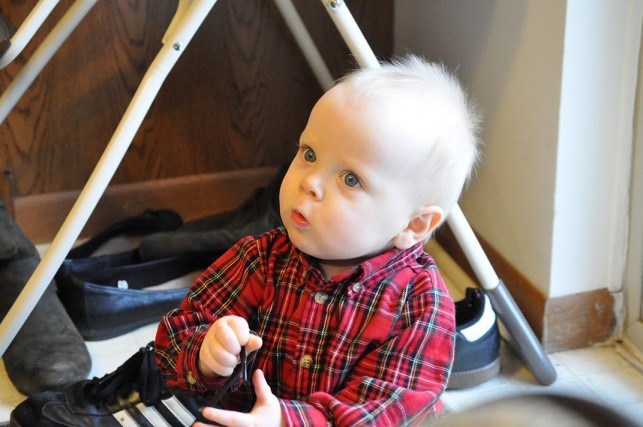 Though I know Heidi is right when she says he'll just become cute in other ways as he grows up, I have an alternate plan: since Heidi's child-bearing days are certainly not over, I am hoping that she and Mike will produce a clone of baby James–one per year.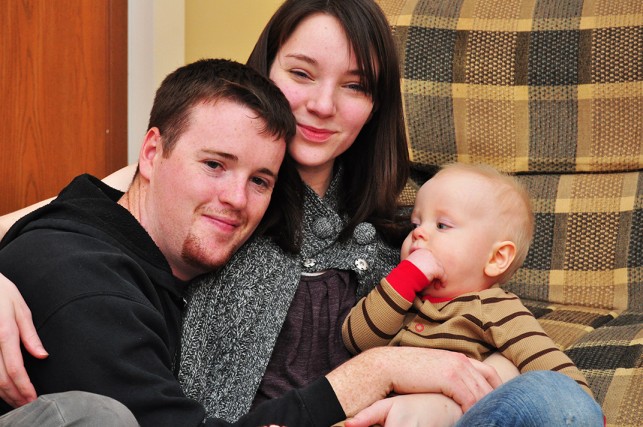 Over and over again, so that there is an unending supply of little 11-month-olds saying 'ba' and bobbing their heads.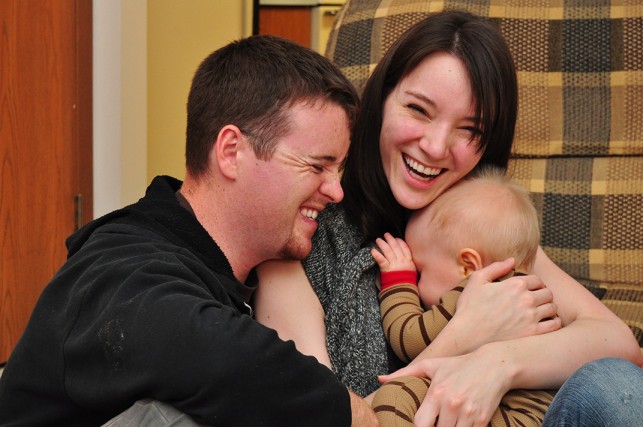 Isn't that the best plan ever? Now I just have to find a mad scientist to give me a helping hand.
Let me know if you all have any leads. Or if I've finally creeped you out enough that you're never returning–I realize that's a distinct possibility with every post I write.
But let's get to the visuals!
Captions are provided by my dear husband, who is equally as in love with this baby as I am.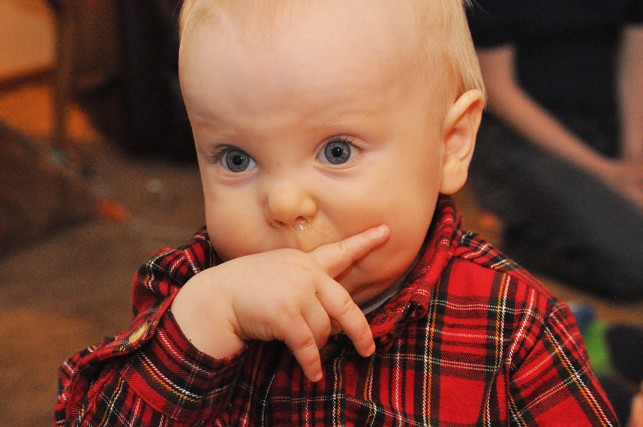 Well yes, I see your point, but I read an article in the New York Times saying the exact opposite. Do you read the Times?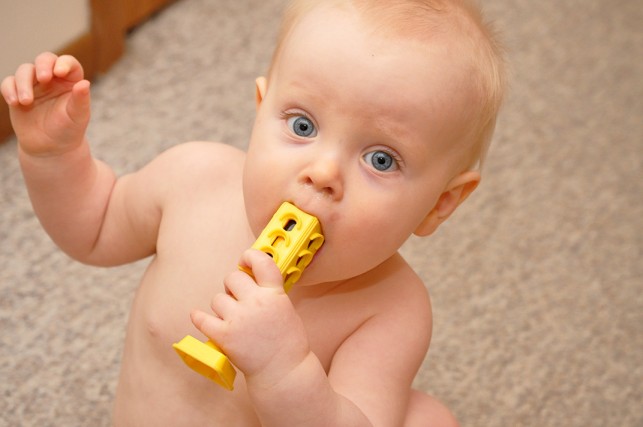 Oh! I didn't realize we were taking pictures! Hang on while I get this stoplight out of my mouth . . .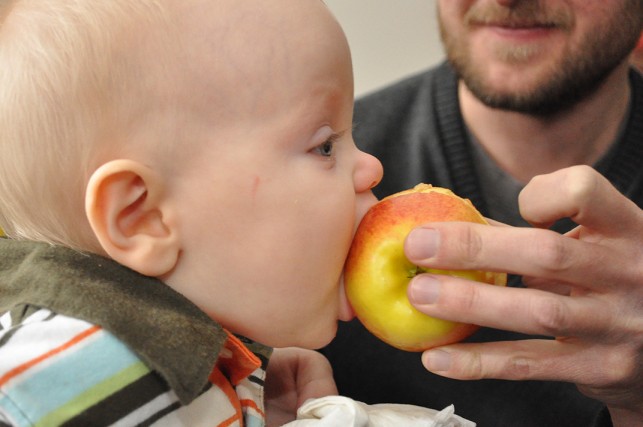 This. Is. The. Best. Apple. I've. Ever. Had. Period.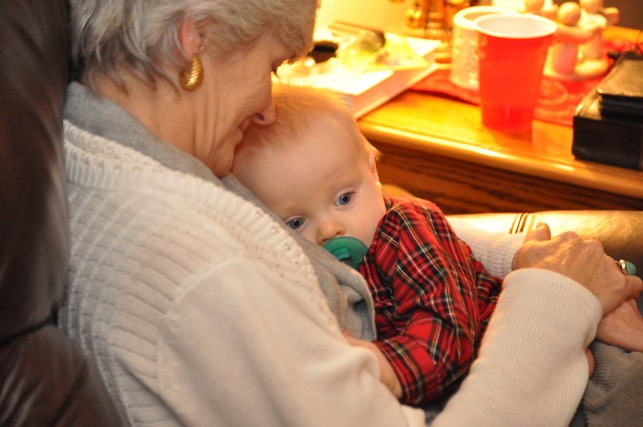 You can hold me . . . if you want.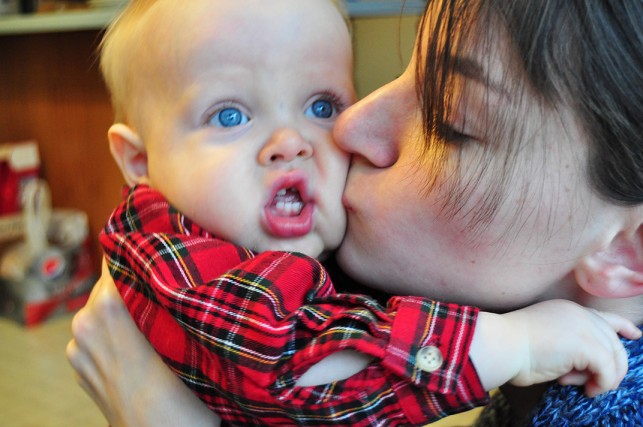 How many times have I told you not to kiss me in public, Mom! Goosssh!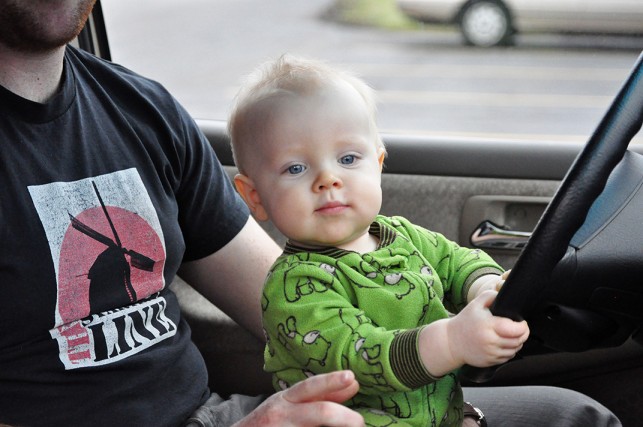 I pretty much got this under control.