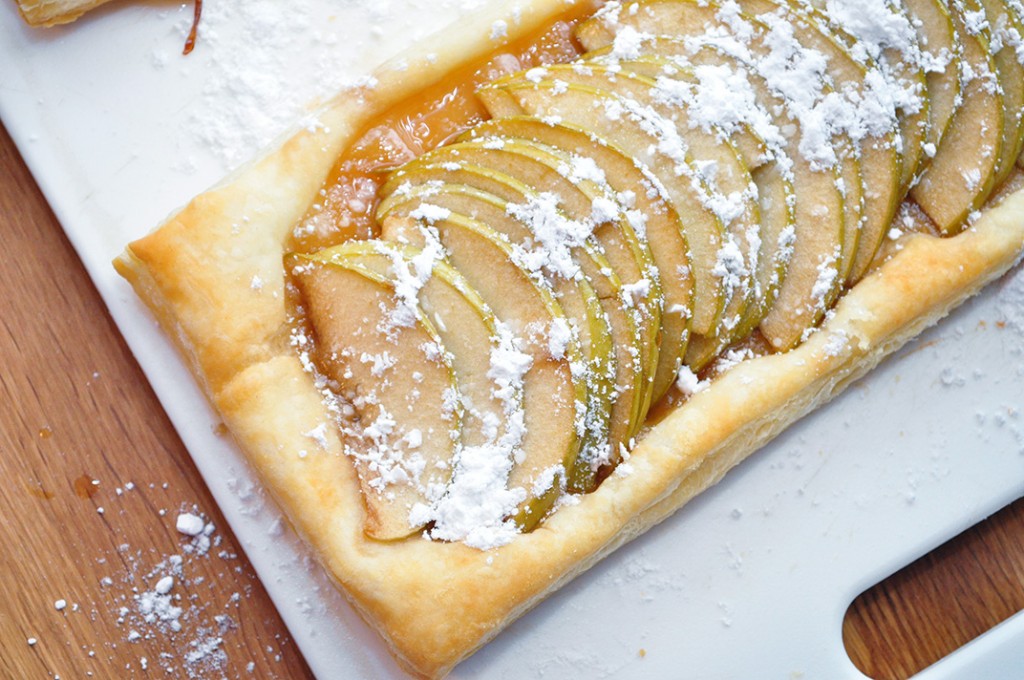 Looking for a quick dessert that looks elegant but takes very little effort? Look no further. This apple tart (thanks, P-Dub) is a winner! It's another treat I made for our Community Group, and slightly healthier than the Chile con Queso. I mean, it has to be . . . right?
Anyway! Slice up some apples, mix 'em with a little sugar and stuff, slap 'em on some puff pastry and voilà, ma chérie!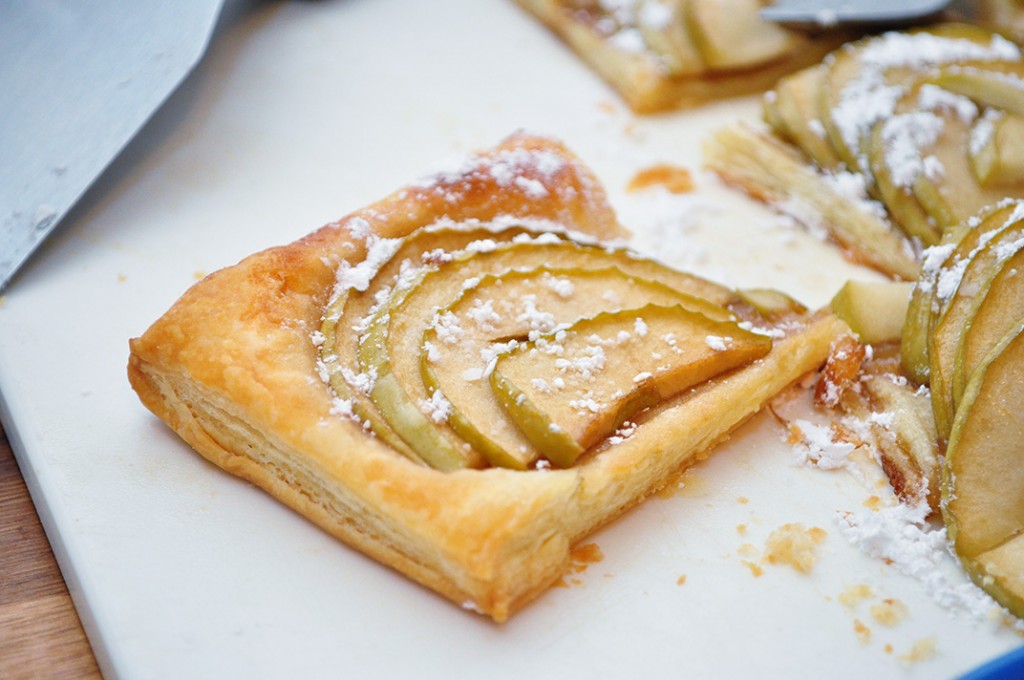 If you're unconcerned about the health factor, slather on some caramel sauce or whipped cream. Even spiked whipped cream, with a little Amarula and a sprinkle of cinnamon! Now that would be heavenly.
Ingredients
(Serves 6-8)
2 sheets puff pastry (1 package)
3-4 apples
Juice of 1/2 lemon
1 cup brown sugar
1/4 tsp salt
Optional: powdered sugar, ice cream, whipped cream, or caramel sauce
Thaw the sheets of puff pastry for the amount of time specified on the package (usually 15-20 minutes).
Preheat the oven to 415 F. Halve and core the apples, and slice them as thinly as possible into half-moons . . .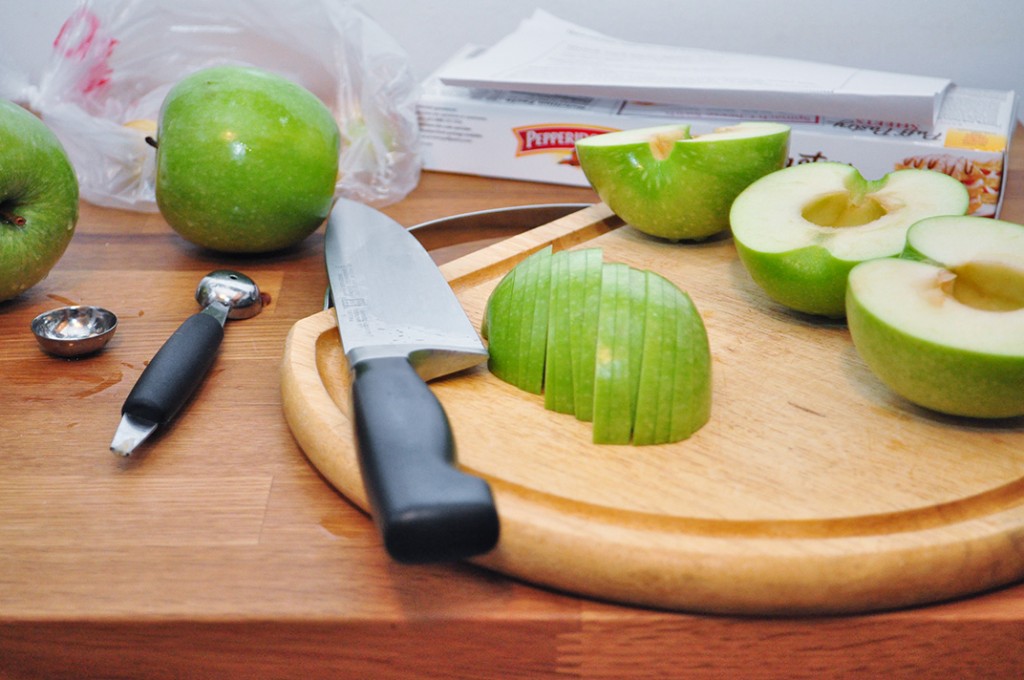 . . . and try not to break your melon baller while you're at it.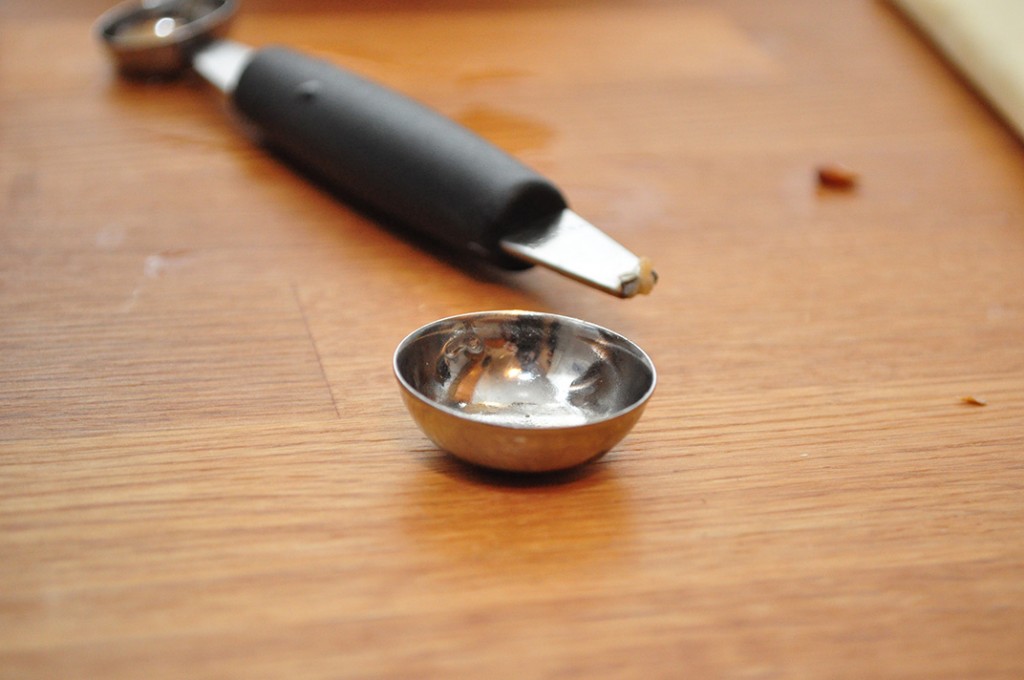 Hunh.
You can peel the apples if you want beforehand, but I like them with the peel on. Plus, less work for me.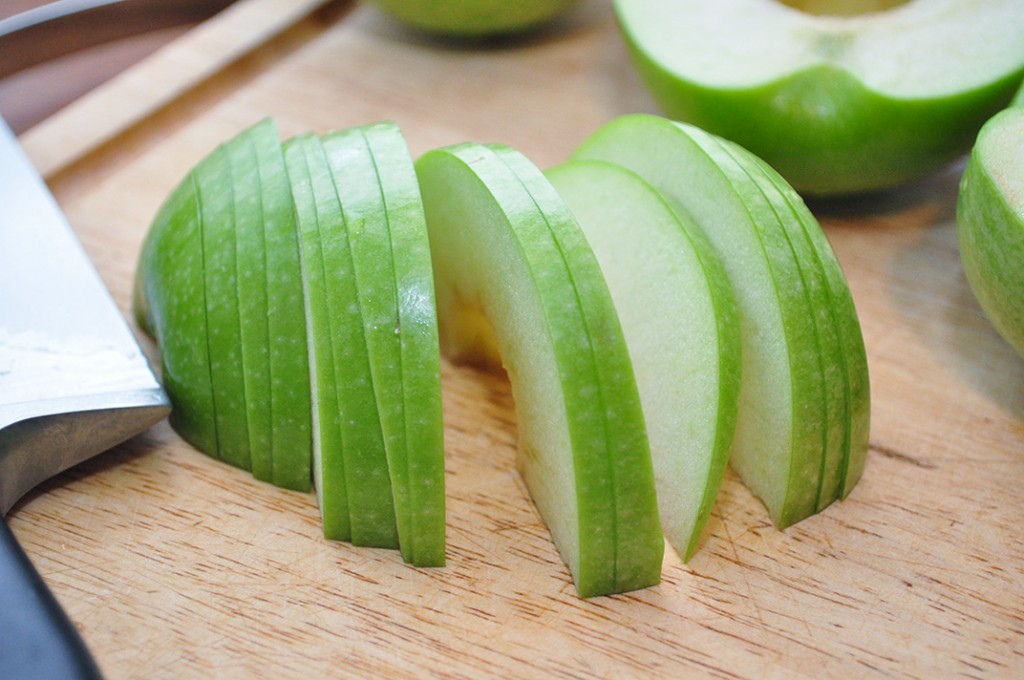 And please try to get them just a little thinner than I did–though they'll taste great either way.
Toss the apple slices with the lemon juice, sugar, and salt.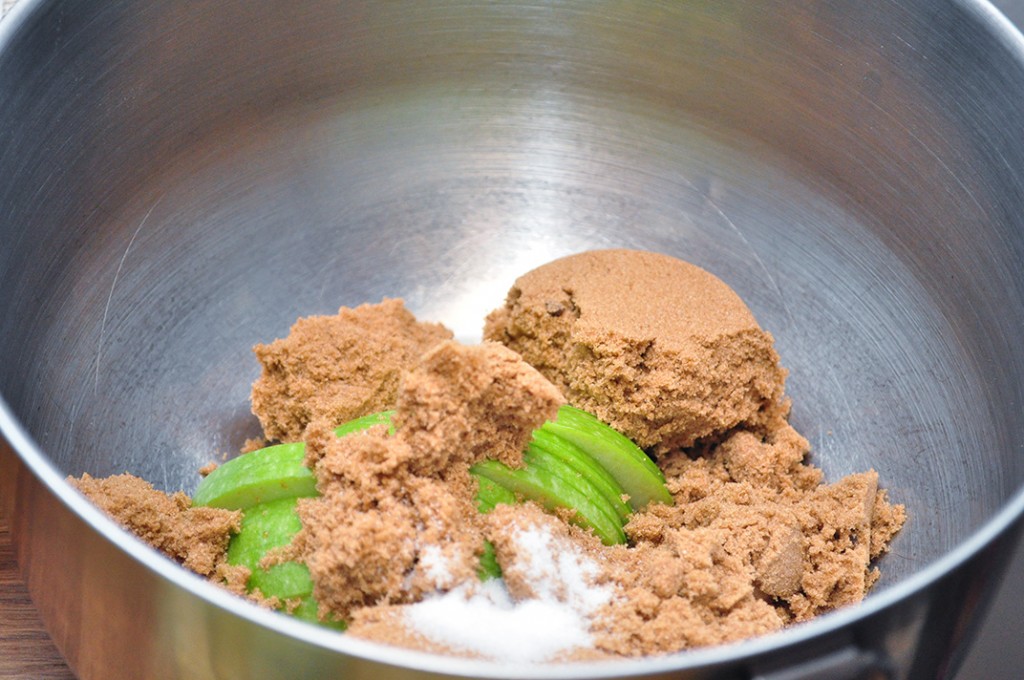 Let them sit for a few minutes, stirring the juicy sugar around a few times so that the apples are evenly coated.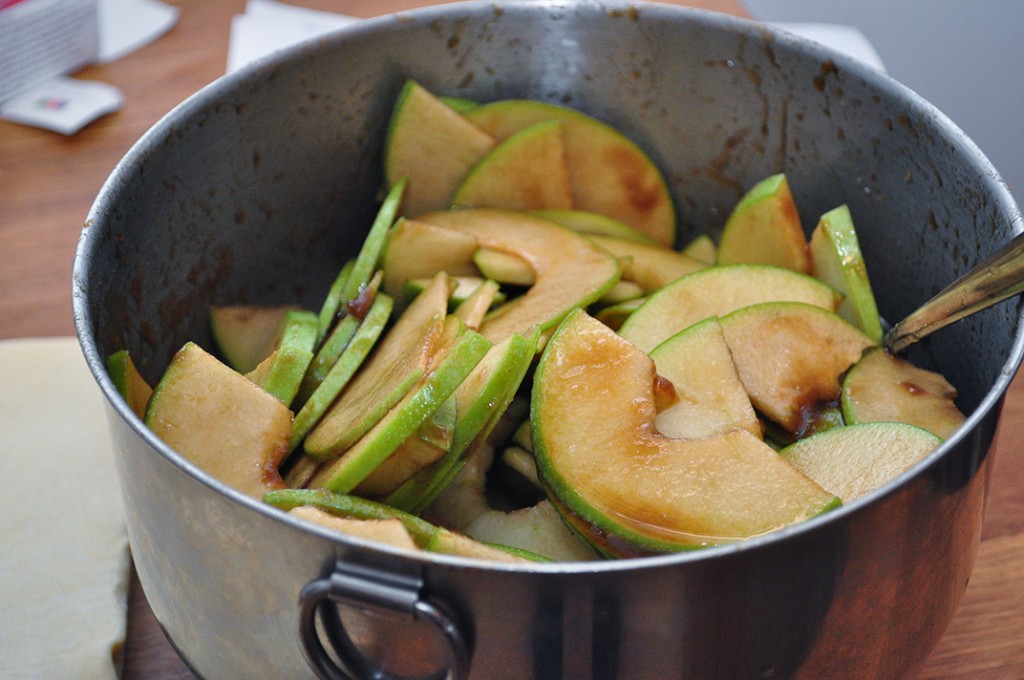 Spray a large baking sheet with baking or cooking spray . . .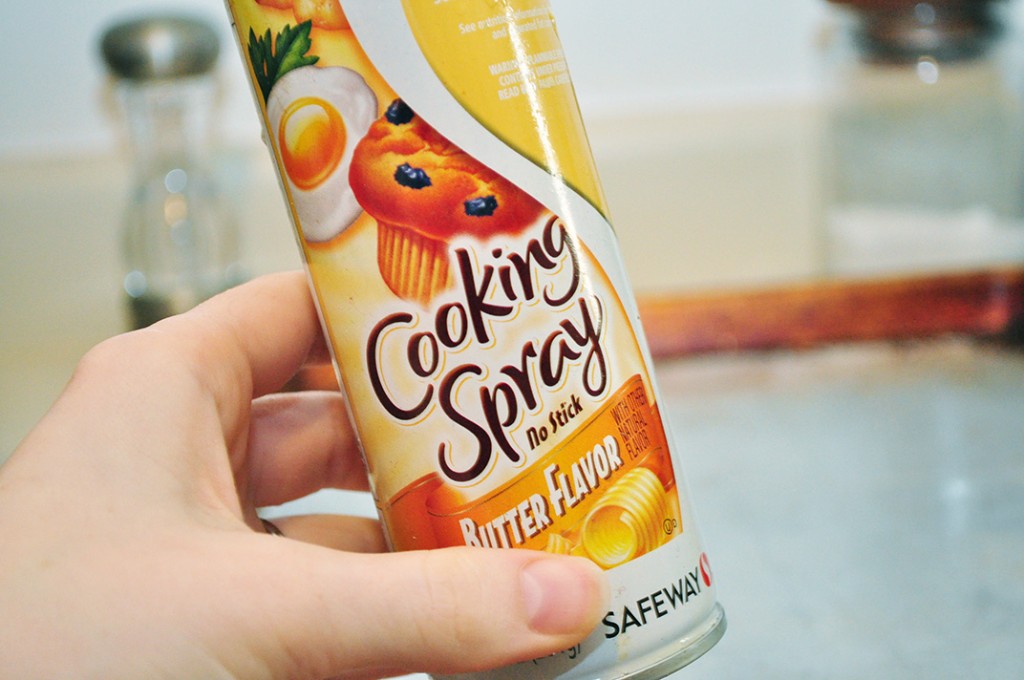 . . . cut the sheets of puff pastry in half, and place the 4 rectangles on the baking sheet. Leaving about an inch margin on all sides, arrange the apple slices in an overlapping row down the middle of each puff pastry rectangle.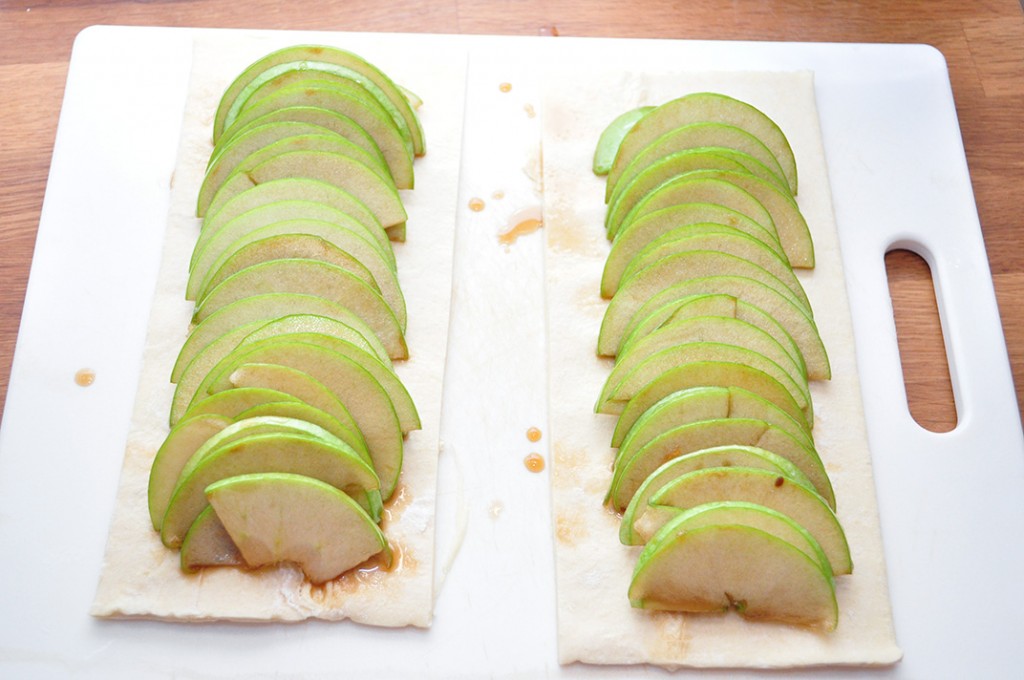 I also experimented with cutting the sheet of puff pastry into thirds, like so: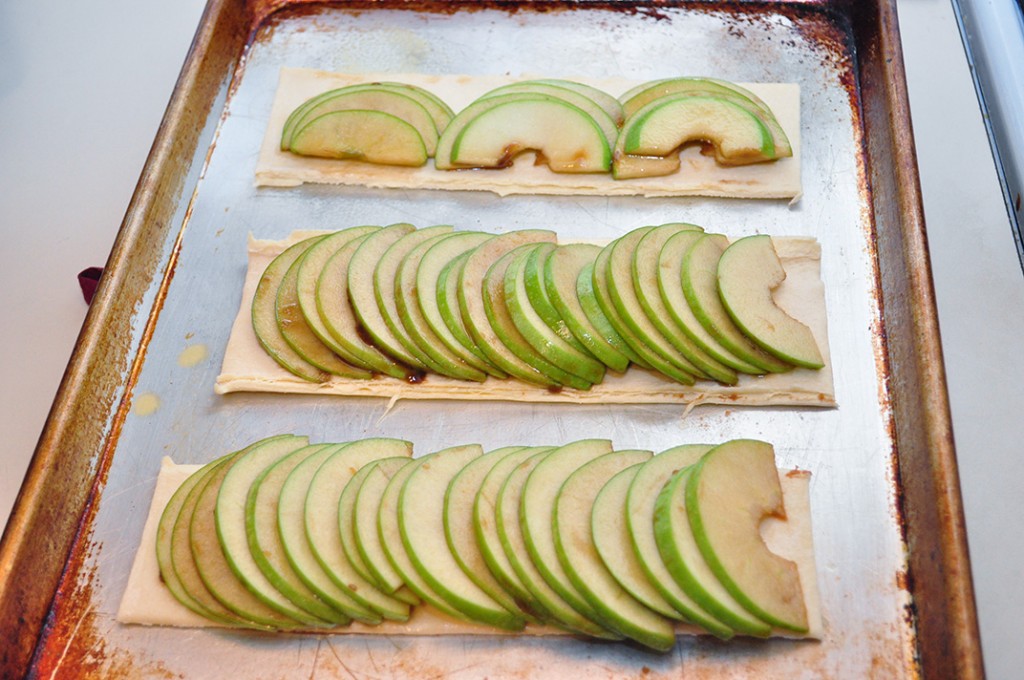 However, I prefer a lot of puff in my puff pastry. I mean, what's the point of puff pastry without the puff? Right? So the halved sheets were the clear winners.
Bake the tarts for 18-20 minutes, until the puff pastry is puffed and golden brown. Here's the not-so-puffy version (still great, mind you):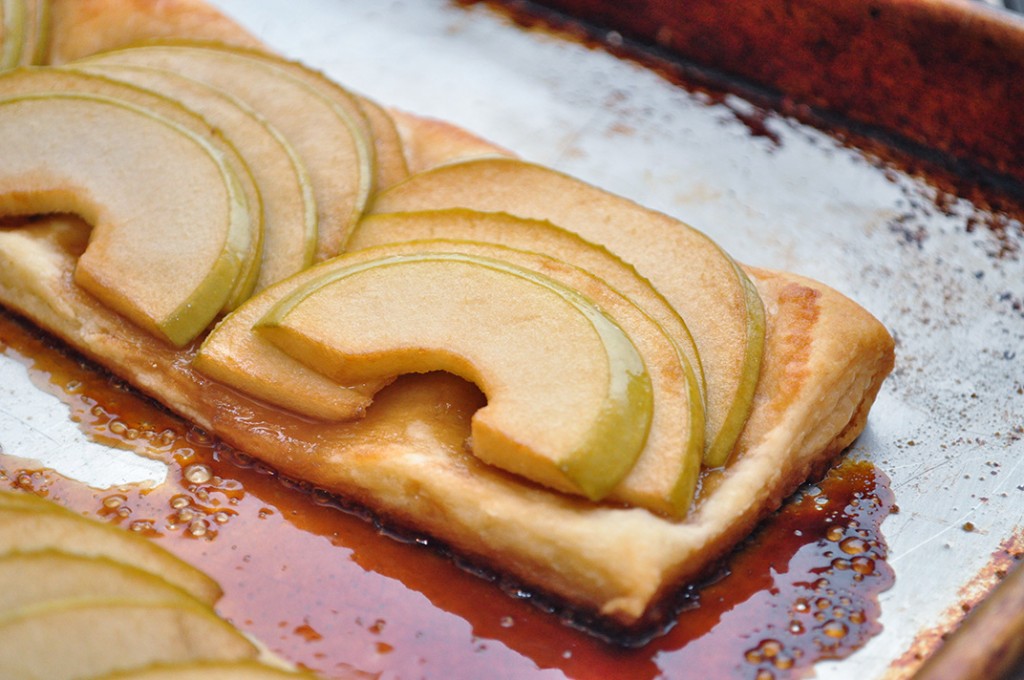 And here's the puffity-puff-puff-puffatron!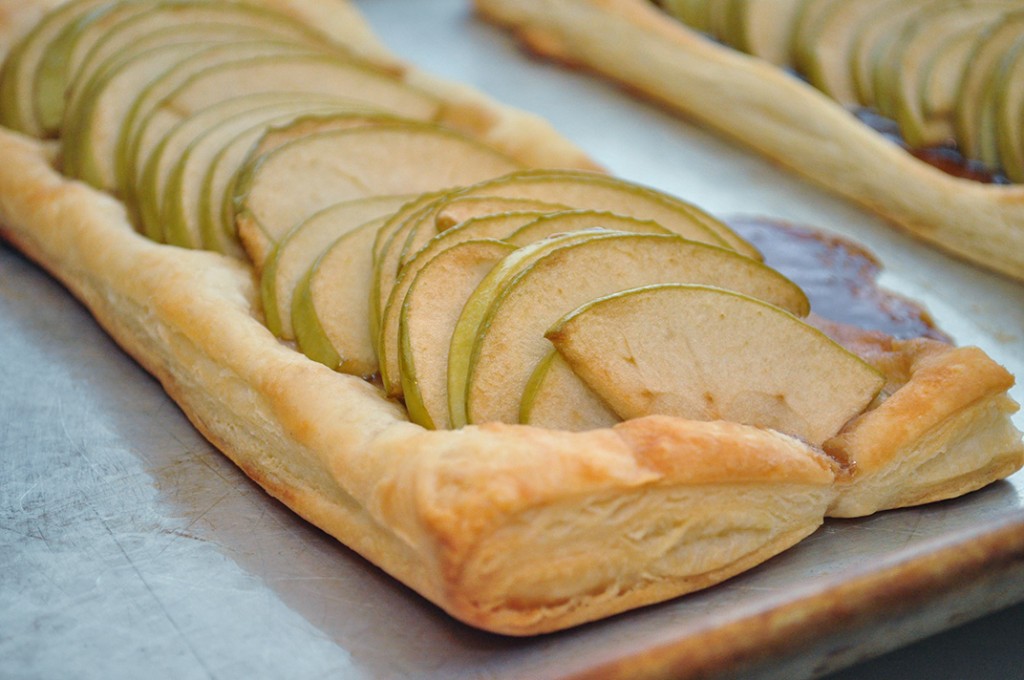 Can you tell that I love the word "puff"? I think I just used it a record amount of times. Call up Mr. Guinness!
Remove the tarts from the baking sheet and place on a serving dish (I like to use my cutting board). Serve sprinkled with powdered sugar, with ice cream, whipped cream, or caramel sauce. Mmmm.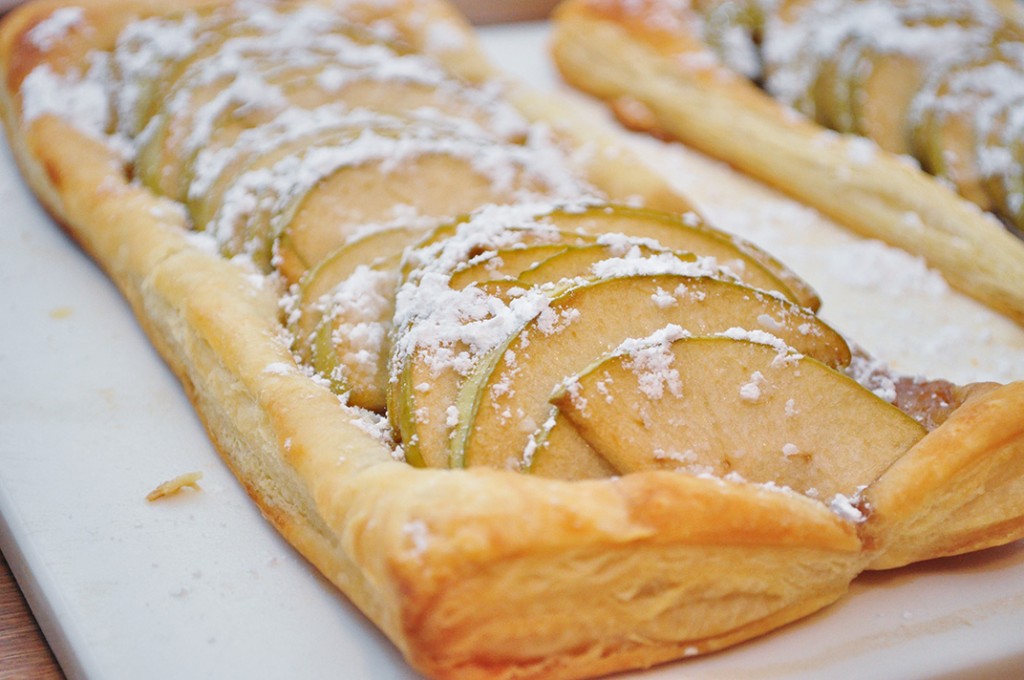 If you have leftover apple slices that didn't fit on the puff pastry, dice them, store them in a little baggy in the fridge, and use them for a delicious oatmeal topping the next morning. Or force your husband to use them as a delicious oatmeal topping the next morning! Or stir them into your yoghurt, along with some wheat germ! The possibilities are countless.
Click here for printer-friendly version: Puff Pastry Apple Tart